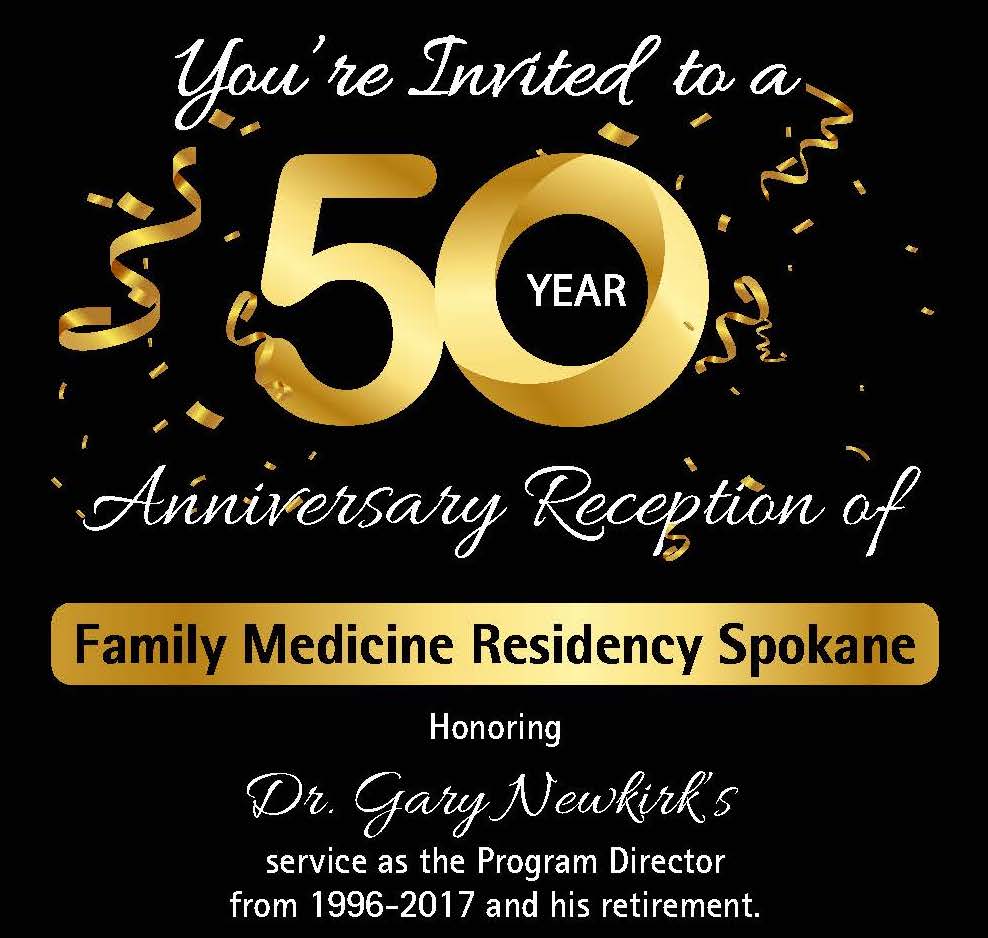 APRIL 29TH, 2022 5:30PM - 7:00PM
SPOKANE TEACHING HEALTH CENTER
624 E. Front Ave.
Spokane WA 99202
About The Event
We will be celebrating this accomplishment and continued service to our region with a reception at our Spokane Teaching Health Clinic April 29, 2022, from 5:30-7:00 pm. We also will be honoring Dr. Gary Newkirk's retirement and recognition as the Program Director of FMRS from 1996-2017. Clinic tours will be available.
Butterfly IQ is a portable handheld diagnostic US system being used for Point of Care Ultrasound (POCUS) in clinic and bedside care for a variety of conditions including maternity care, rapid cardiac assessment, bladder, soft tissue infections, musculoskeletal assessment and much more. POCUS is rapidly becoming state of the art and has been likened to the stethoscope of the future. Please consider a contribution to the FMRS resident education fund. Additional funds will be used to support ongoing educational needs of our residents.
Family Medicine Residency Spokane is celebrating 50 years of serving Spokane this year. A flagship program academically affiliated with the University of Washington School of Medicine's Family Medicine Department, FMRS was the first full time residency in Spokane at Providence Sacred Heart Medical Center. With a focus on full spectrum care that is still embraced today, FMRS has graduated over 365 Family Medicine physicians who serve our region, country and internationally contributing to the health of th e communities they serve. Many FMRS graduates are leaders serving as Program Directors of Family Medicine Residencies, Deans of Medical Schools, Hospital Department Chairs, and leadership positions within Society of Teachers of Family Medicine.
FMRS was the first residency in the country to establish a Rural Training Program in Colville, Washington. The RTP in Colville continues to be a sought after and respected training site and is often the model that new programs are based upon. Another first for FMRS was the establishment of an Obstetrical Fellowship which provides Family Medicine physicians with an additional year of surgical obstetrics and complicated pregnancy management to meet the needs of rural communities. A Sports Medicine Fellowship started in 2008 with current emphasis on office based musculoskeletal ultrasound training to meet the needs of our patients.