Transitional Year – Welcome
The fully accredited Transitional Year program at Providence Sacred Heart Medical Center in Spokane is one with a rich history dating back over century ago. Rooted in an atmosphere of mutual learning, kindness and respect, our core philosophy is firm. We take great pride in providing an experience rich in procedures, hands on training and a broad subset of medical knowledge.
Throughout the year, you will enjoy exposure to the fundamental aspects of medicine while having the flexibility to focus on your advanced specialty. After matriculation, residents continue on to anesthesiology, radiology, ophthalmology, dermatology, physical medicine and rehabilitation, and radiation oncology. Transitional residents work alongside other ACGME accredited programs in internal medicine, family medicine, radiology and psychiatry.
While living and working in Spokane, you will find an outdoor wonderland for hiking, biking, running, climbing, and skiing. You will not be disappointed by the amazing restaurants, entertainment, breweries, cideries, and fun community activities around town. It is easy to see why every year one in five transitional year residents return to Spokane after their advanced training. We truly take pride in our remarkable legacy of physicians.
Should you have further questions about the Transitional Year program, please do not hesitate to contact me.
Sincerely,
Danielle Wolff, MD MPH
Director, Transitional Year Program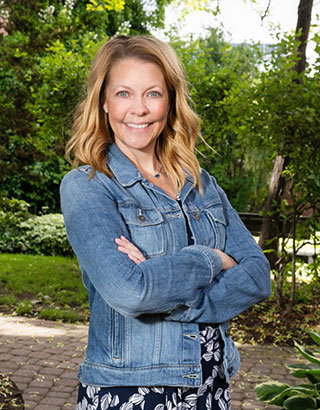 To train superb physicians an academic community based program that cares for all with dignity and respect, especially the poor and vulnerable. We pride ourselves in preparing physicians in a collegial and supportive environment rich in clinical experiences that provide a foundation in medicine and life-long learning that will be carried into their respective fields of practice. A work life balance is valued and emphasized, and the Pacific Northwest provides a unique setting for learning while offering a variety of opportunities to maintain authenticity of mind, body, and spirit.
Our Commitment to Diversity, Equity and Inclusion
Spokane Teaching Health, a sponsor of graduate medical education programs in the Inland Northwest, believes that diversity of ideas and experiences is integral to our educational and clinical missions. Diversity enhances creativity and thoughtfulness in our mission and serves as a catalyst for change which will ultimately lead to better solutions to the healthcare needs of the populations we serve. To that end, we are committed to fostering diverse perspectives. We recognize that individuals' perspectives are shaped by a host of factors, such as their race, ethnicity, gender, physical and mental ability, age, socioeconomic status, gender identity and expression, sexual orientation, familial status, education, religion, legal status, military service, political affiliation, geography, and other personal and professional experiences.
We know that the presence of diverse perspectives alone is not sufficient. Therefore, we also are committed to creating inclusive environments where all individuals are encouraged to share their perspectives and experiences. We believe that only through valuing our differences and similarities, and remaining vigilant in advancing equity, will we be able to maintain an equitable workplace and actively pursue equity in all aspects of our work. We commit to being continuous learners and working alongside others to cultivate equity, diversity, and inclusion.
See what our residents think…
I couldn't have asked for a better internship year filled with fun, new friendships, a well-balanced curriculum, and electives to customize my learning experience giving me the confidence of a well-rounded physician and a future ophthalmologist.
I have lived my entire life up until this year in Oklahoma, and I didn't know anyone in town when I arrived here. In less than a year, I have made friends that will last much, much longer. Spokane will always hold a special place in my heart, and I'm considering coming back after residency. I'm hesitant to tell too many people or else the word might get out, but this town is a hidden gem!
Great residency program. Felt like I got a very well-rounded education. All the faculty felt were very engaged in my education and truly cared about my overall well-being as a physician.
Great program. The program director takes close care to ensure residents have needs met, that rotations are proceeding with adequate opportunities and residents feel well supported. The overall hospital staff, attending physicians and culture at this program promote interns to become great clinicians. In talking with friends in programs all of the country — more could be like this.
The Transitional Year Program is very well supported by its amazing Program Director and Coordinator. Resident's feel very supported, and if they have any concerns, they know they will be appropriately addressed. The hospital facilities are accommodating and clean, as well as readily accessible. This year provides resident's with diverse experiences for rotations that is invaluable for their future careers.
I came to interview at the program because I was interested in living in the beautiful Pacific Northwest for a year, and stayed because of the astoundingly supportive program that Dr. Wolff and Deb have created. The area lives up to the hype with enough hikes, national parks, breweries, and skiing to keep you busy every weekend you're here. Believe me, Dr. Wolff and Deb absolutely live up to the hype too! They are constantly looking for ways to improve the program and always take our feedback seriously.
This year afforded me the autonomy and freedom to grow clinically, personally, and professionally. I could not ask for a better internship to prepare me for a radiology career, and who could ask for a better setting than in the beautiful Pacific Northwest. The required and elective rotations are the right amount of challenging to stimulate growth, but not overbearing and burdensome … And not to mention there are literally endless things to do in Spokane. This is a place I will always come back to!"
I had an incredible experience at the STHC TY. I developed good medical knowledge and had the chance to rotate on many different services. This helped me understand hospital logistics and the life of a primary team member in much more detail. I will hold onto these lessons as a consultant in the future.
Excellent TY with a perfect balance of rigorous training and customization. I gained great experience in a broad array of areas of medicine while also getting the opportunity to focus on areas that were useful to my future specialty.
So happy I put this #1 and came here. Was an amazing learning experience.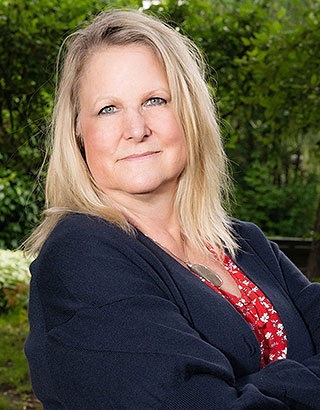 Jodie Brierley
Program Coordinator
Transitional Year Residency
101 W. 8th Ave.
Spokane, WA 99204
Ph: 509-474-3020
F: 509-474-5316
Your residency starts here. What are you waiting for?