Welcome to the Internal Medicine Residency 
Spokane has so much to offer – challenging medicine, dedicated faculty and amazing colleagues – all in a beautiful natural setting. We are a mission driven organization and gratefully care for a diverse patient population which includes many poor and vulnerable people. Spokane is home to multiple residencies and two medical schools; teaching and collaboration are important components of our program that are carried over to our multi-disciplinary clinic that is beautiful and new.
Come for a visit – you will be warmly welcomed.
Judy Benson, MD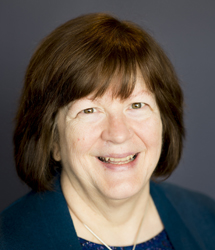 Internal Medicine Residency Spokane is dedicated to training compassionate, highly skilled internal medicine physicians at a tertiary care center, combining academics with a mission of caring for the poor and vulnerable. We strive to develop professionalism and instill a love of life-long learning. We are committed to a collaborative environment where humanism, service to patients and colleagues, and work-life balance are valued.
An Academic Community-based Program
The smaller size of the IMRS program allows us to tailor your education and make sure that we address your needs. The Spokane setting allows for a depth and breadth of experience that rivals university hospitals. The IMRS:
Lives the mission of providing care for the poor and vulnerable
Encourages rigorous scholarship with ownership and responsibility for clinical decision-making
Uses case-based teaching as much as possible
Encourages residents to provide much of the teaching content for conferences and journal clubs to facilitate adult learning
Mentors each resident as an individual
Provides easy access to faculty – day or night
Provides ample opportunities for procedures (no competition from fellows) and dedicated ultrasound training
Learn with faculty whose emphasis is direct patient care and lifelong learning
Promotes the use of humanities and humor in teaching
Strives to provide a balanced work-life dynamic
Has an affiliation with University of Washington School of Medicine
Our patients are ethnically and socioeconomically diverse. In addition to a breadth of medical conditions, we care for patients with financial challenges, housing difficulties, legal and social problems. Our patients appreciate the extra time we give them. Many patients have been with our practice for twenty years and proudly share how they have "trained many doctors."
The Inland Northwest is home to many Native American tribes (Spokane means "Children of the Sun") and we are proud to provide care for them. In addition, Spokane welcomes many immigrants. Ukrainian, Russian, Marshallese, Arabic, Hindi and Spanish are just a few of the more common languages we hear in our work.
"Patient-centered care, focused on underserved populations, all with exceptional financial, physical, and emotional support from faculty and co-residents."
Graduate Medical Education Policies
The Spokane Teaching Health Clinic and the Internal Medicine Spokane Residency Program have developed several important graduate medical education policies.
Teri Yaeger
101 W. 8th Ave.
Spokane, WA 99204
Your residency starts here.

What are you waiting for?