Spokane Teaching Health Clinic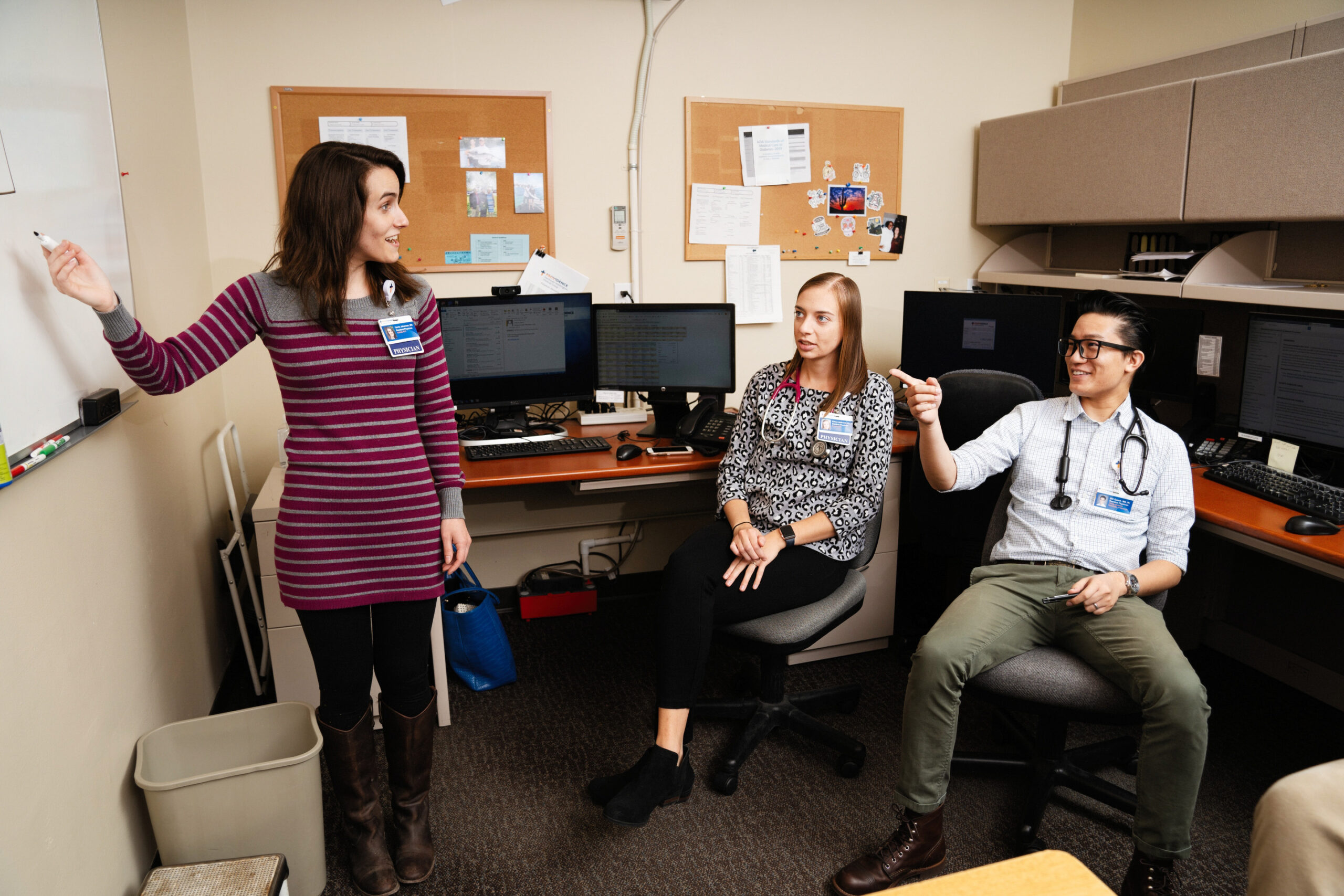 Collaboration In Learning
The Spokane Teaching Health Center, a non-profit company, is the result of an innovative collaboration between Empire Health Foundation, Providence Health Care and Washington State University Spokane created to provide academic, community-based, multidisciplinary clinical education to health care professionals and patient care to all.
The clinic was designed around collaboration in learning. Residents, faculty and other healthcare professionals share an expansive open concept precepting space with natural light from a wall of windows. A core feature requested by the residents during the design phase was to have line of sight vision to the faculty attendings and other healthcare professionals to facilitate timely precepting and information gathering.
Patient care has been expanded using a spacious design which includes 56 exam rooms, 3 procedure suites and 6 counseling offices. The lobby is an open concept full of light with high ceilings.
On the second floor there is a lab for bloodwork and an imaging suite for patient accessibility. There are two conference rooms that convert to one large room with technologies that enable connection to off-site locations, lectures and more. The second floor features our newly redesigned lactation room for residents and staff, a break room and offices for staff and faculty.
The Spokane Teaching Health Clinic is nestled snuggly along the Spokane River minutes from downtown Spokane. Warm summer days allow for a walk or Lime Scooter ride on the Centennial Trail along the river to grab a bite to eat from the plethora of restaurants located nearby.
Your career starts here.
What are you waiting for?