Family Medicine – OB Fellowship
Our fellowship in obstetrics and family medicine offers a unique opportunity to learn management of high risk and operative obstetrics, while teaching and mentoring residents, medical students and obstetrical staff.
The fellowship is intended for Family Physicians who desire training in surgical obstetrics, care of high risk and complicated pregnancies, and management of the medical complications of pregnancy. Obstetric Fellows are well prepared to serve in a rural, isolated or underserved location, or to teach obstetrics in a Family Medicine residency program.
This program consists of 13 four-week rotations, and includes precepting Family Medicine residents and elective time.
The fellows are supervised and instructed by obstetric hospitalists, perinatologists, community obstetricians, family physicians and advanced practice nurses who provide a breadth of experience in the care of routine and complicated obstetric patients in outpatient and inpatient settings.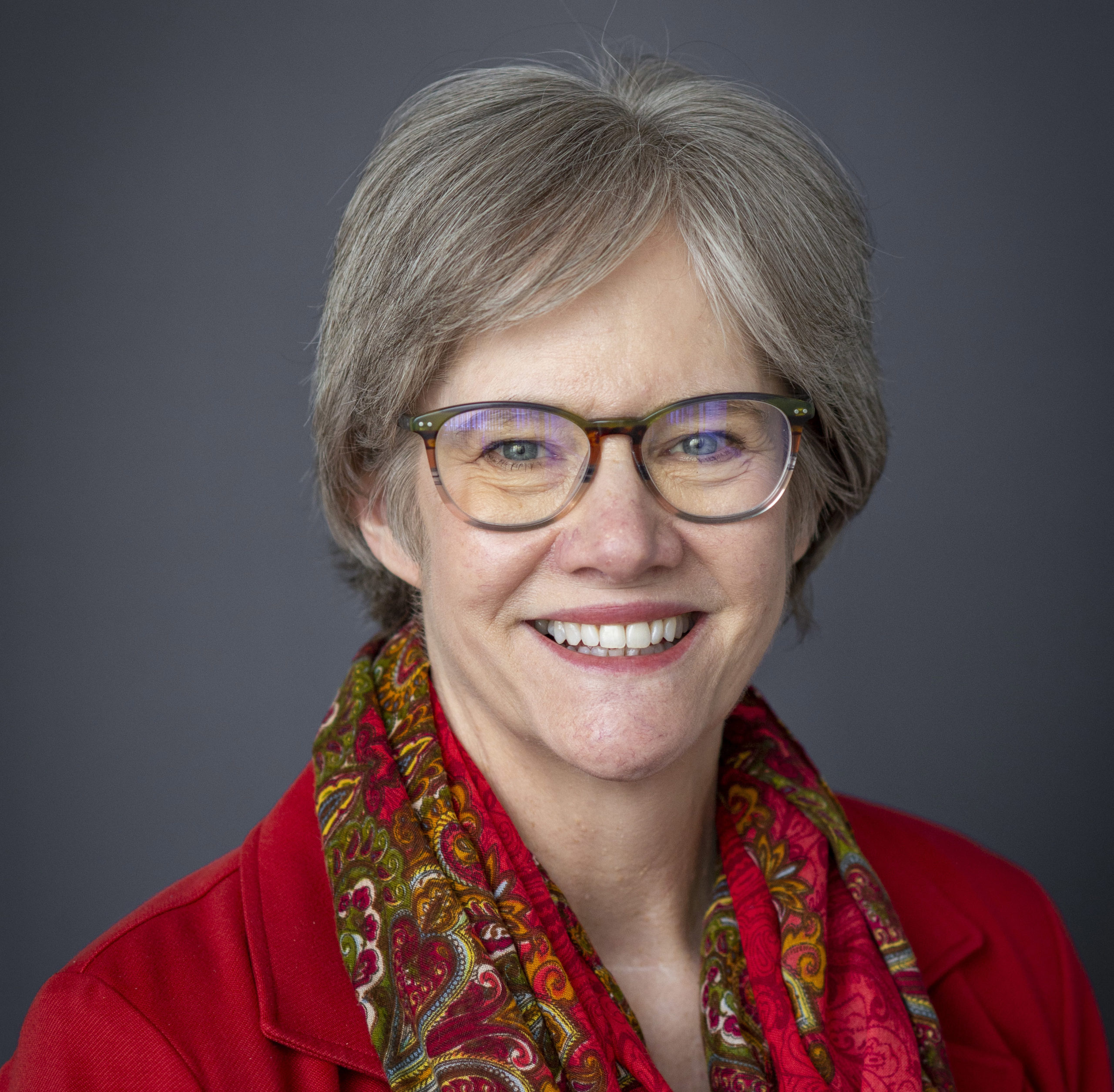 Karen Wildman, M.D.
OB Fellowship Director
Dr. Wildman attended USC Keck School of Medicine and completed her residency at Glendale Adventist Family Medicine Residency. Dr. Wildman joined our full time faculty in 2010 with many years of experience in teaching and in full scope Family Medicine. She has worked in rural and urban practices, and was formerly the program director of the Family Medicine residency in Casper, Wyoming. She has been the director for the Spokane OB fellowship since 2013, and most of her clinical practice is now focused on obstetrics, women's health and outpatient family medicine. Outside of work she enjoys hiking, gardening, sewing, and ringing handbells.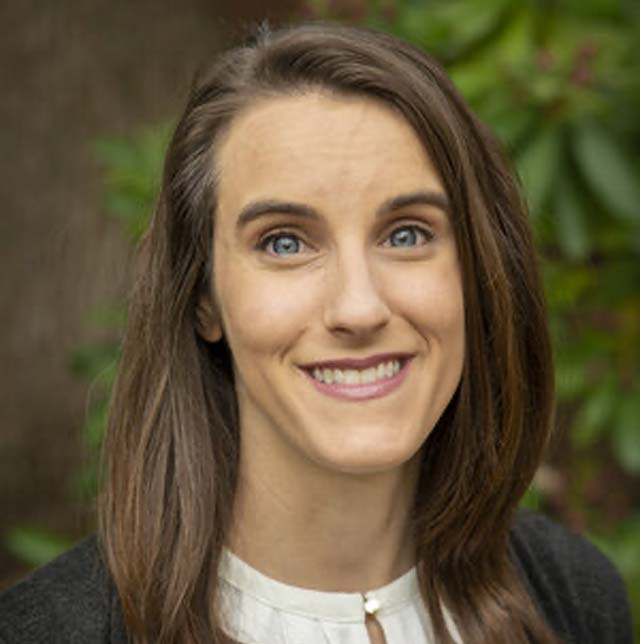 Carol "Carrie" Johansen, MD
Carrie completed her undergraduate studies at Whitworth University and went on to the University of Washington – Spokane campus for her medical degree studies.
Carrie's interests in medicine peaked at an early age and she is passionate about building lasting relationships with patients and their local community. This leads to providing care to the underserved and having it become more of a joy rather than a burden.
Carrie grew up adjacent to the Tulalip Indian reservations and sent summers on the Colville Indian reservation and began her interest in serving Native communities at that time. In the future she plans to provide full-spectrum care for a diverse patient population in Eastern Washington, with a specific focus on rural Native communities. Carrie recently graduated from Family Medicine Residency Spokane.
Carrie enjoys gardening, baking, cooking, fishing, camping, hiking with her dogs and attending concerts.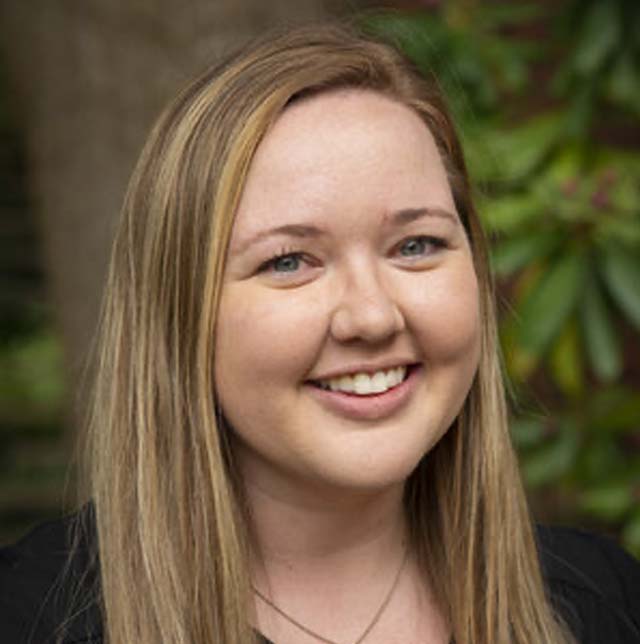 Taylor Stewart, MD
Taylor received her BA in Biology and Theology from Carroll College in Helena, Montana and went to medical school at the University of Washington in the Idaho WWAMI track.
Taylor has had many experiences in her rotations that have led her to choose family medicine. She desires to provide longitudinal care and have well-formed relationships with her patients. After residency she wants to practice in a community that she can live in long-term and maintain continuity with her patients and provide full-spectrum care. Taylor was born and raised in northern Idaho, very near to Spokane. Taylor recently graduated from Family Medicine Residency Spokane.
Taylor's hobbies include baking bread and desserts, outdoor recreation with her dog, gardening and watching college sports, especially basketball.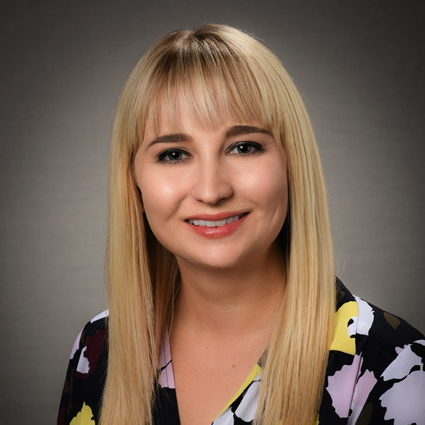 Sarah VanGaasbeek, MD
Sarah grew up in the beautiful Catskill Mountains in upstate New York. Her love for the outdoors was nurtured by weekends spent in the mountains hiking, camping and the like. She attended college in New York City at St. Francis College where she was initially interested in veterinary medicine. However, through working in a veterinary clinic for two years, she discovered that while she loved clinical medicine, it was the relationships with people that drove her.
She was privileged to attend medical school at the University of Louisville School of Medicine in Kentucky. Her love for creating meaningful relationships peaked her interest in family medicine early on. Furthermore, she was raised in a household where both my parents were invested in strengthening the well-being of their community. Her father was a community physician and her mother, a Lutheran pastor. On a four-week family medicine rotation in rural Kentucky, her interest in family medicine was transformed into a heightened and sharpened intention. Her passion for community and patient relationships had found a home. She plans to practice full scope family medicine in a rural setting with a strong focus on women's health. 
In her free time, she along with husband Miles and daughter Juliana love to cheer on their favorite football, soccer, and basketball teams (Colts, Manchester United, and the Suns). They also enjoy camping, hiking, and biking! 
The following procedures and skills are examples of the experience recent one-year fellows have received:
Cesarean Sections: 200-250
Vaginal Deliveries: 75-150
Assisted Vaginal Deliveries: 10-20
D&C: 10-20
In addition to the above skills and procedures, other areas of experience include:
Management of high risk pregnancy, both outpatient and inpatient
Management of medical complications of pregnancy
Genetics screening and counseling
Diabetes management
Neonatal resuscitation and stabilization
Routine prenatal care through Sacred Heart Maternity Clinic
CME conferences include:
ALSO Instructor course and certification
NRP recertification
Formal ultrasound course including intensive hands on instruction
State and regional conferences for obstetrics and neo/perinatology
Scholarly and Teaching Activity:
Monthly Perinatology Journal Club-fellow led
Annual clinical research project
Teaching experience in precepting family medicine residents in the outpatient clinic, the inpatient medicine service, the inpatient OB service, and in teaching the ALSO course.
Each fellow will have two, four-week elective rotations during the fellowship year. Fellows are encouraged to use this time to gain additional skills that will be applicable to their future practice.  Popular choices have included time on the inpatient medicine service, outpatient gynecology specialties and surgery, and NICU experience.   
Overnight call averages every fourth night. Assignments are made in conjunction with resident and faculty schedules. The fellow's responsibilities are centered on high-risk patients and surgical experiences. While on call, the fellows will also serve as the attending physician for FMRS OB patients and supervise family medicine residents for continuity deliveries.
In order to maintain and improve general family practice and teaching skills, fellows will be scheduled to precept family medicine residents in the general outpatient clinic throughout the year. Fellows are encouraged to utilize their elective time in ways that help to enhance skills that they will need in their future practice.
Applications for the academic year are accepted from July through September 30.
Interviews are scheduled in August through mid-October. Application materials should include the following items:
Letter of interest

Current CV

Description of current OB training and experience, including months of OB rotations, number of deliveries and surgical experience

Three letters of reference, including a person who can attest to your OB skills.
Please send materials to [email protected] or mail to:
STHC OB Fellowship
624 E. Front Ave.
Spokane, WA 99202
The OB Fellowship is not sponsored by the Spokane Teaching Health Center but is directly linked to Family Medicine Residency Spokane