Family Medicine Residency Spokane Applicants
What we need from you:
Completed ERAS Application
Personal Statement, which must include:

What areas of Family Medicine interest you most?

How do you envision fulfilling your career goals as a Family Physician here?

Three letters of recommendation
(One must be from a family physician or community doctor)

Academically competitive USMLE and COMLEX scores
(Pass on first attempt) Step 1 min: 192; Step 2 min: 209; Comlex 1&2 min: 400

Official Medical School Transcript

Dean's letter

Medical school graduation and/or post graduate medical education within three years

Valid ECFMG certificate by May

Citizenship or permanent resident status (We do not sponsor any visas)
NRMP/ERAS Application
Inclusion Criteria
Family Medicine Residency Spokane uses the following inclusion criteria to screen ERAS applicants invited to interviews. These criteria are necessary to allow candidates to successfully gain a license to practice in Washington State, increase the likelihood of success passing the AFMB Certification Exam, and ensure their ability to qualify for equal benefits with Providence Medical Group (our resident employer). Only those applicants who possess ALL of the following criteria will be offered an invitation to interview with our program:
US Citizen (FMRS is unable to support J-1 Visa sponsorship at this time)


Non-US Medical School must be 

ECFME certified
Minimum pass of all clerkships, including shelf copy testing (typically 2 or more failures will exclude from invitation)
Minimum pass of USMLE Steps 1&2, and/or COMLEX 1&2
Less than 3 years since start of medical school
Spokane Teaching Health Center
624 E Front Ave
Spokane, WA 99202, USA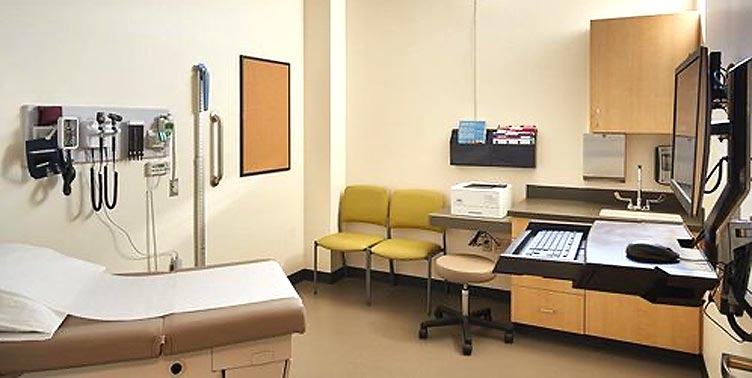 Applicant interviews are usually scheduled in October, November, December and early January. Eight residents per year are accepted through the National Resident Matching Program for the Spokane program, and two residents are accepted for the rural program in Colville, WA. You may apply to one or both of these programs.
We use your applications, personal statements and letters of recommendation to select individuals to interview, whose goals and interests seem compatible with our medical residency programs.
Please apply early in September (when ERAS opens) to allow ample time to make travel arrangements for an interview. We review applications immediately upon their transmittal through ERAS. Encourage those writing your letters of recommendation to send them early enough to your Dean's Office that they can be transmitted before the middle of October.
View Employment Information
Your residency starts here. What are you waiting for?