Family Medicine – Residents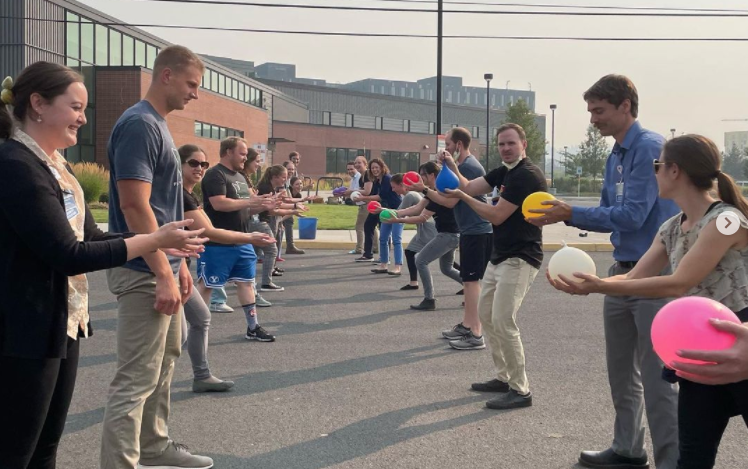 Family Medicine consists of 32 resident physicians who are spread between our clinic, the hospital and the different training sites.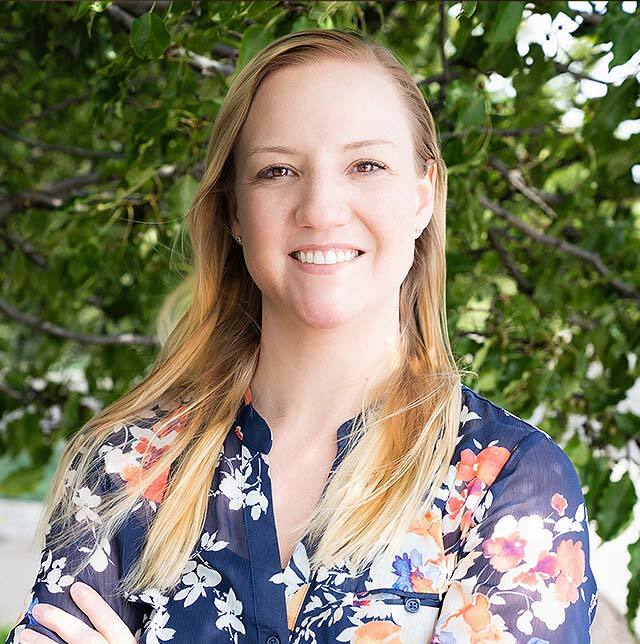 Shannon Dunn, DO
Shannon completed her undergraduate studies at Michigan State University where she was a member of the Varsity Rowing team. She attended medical school at Western University of Health Sciences in Southern California.  
Family medicine appealed to Shannon because of the longitudinal care, diversity in patient population, and variety of care settings. The idea of being able to provide health care to all generations of people is exciting. Before medical school, Shannon worked in research at a women's hospital and discovered her passion for women's health. She chose Spokane for its robust women's health training and for its residents. When she attended her interview, she immediately felt welcomed and at home. 
Shannon enjoys brewing her own kombucha and creating different flavors, crocheting, anything Harry Potter related, and spending time with her fiancé and their cats. She loves traveling and is always thinking about the next place she is going to visit.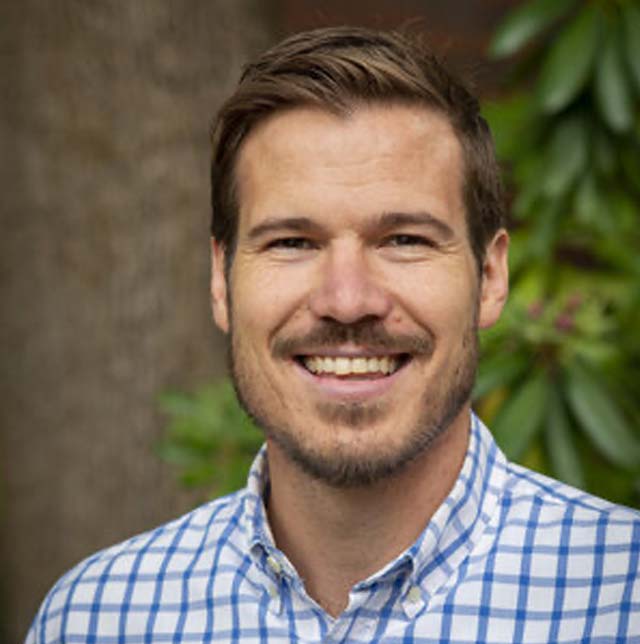 Ivan Gerlitz, MD
Rural Training Track
Ivan completed his undergraduate studies at the University of Victoria in Castlegar, BC. He then went on to study medicine at Saint James School of Medicine Anguilla.
Ivan has had his interest captured in medicine by its humanity. Part of Ivan's past experiences was working for five years n Wild Land Firefighting, which taught him his strong ability to work well in a team. He is passionate about health promotion and population health. He has been fortunate to have many travel experiences which have helped develop open mindedness and cultural competence.
Ivan loves to back country ski, surf and climb. He plays acoustic guitar and lead vocals in a band called "Yardsale".
Ivan has recently obtained dual citizenship and will be joining our team in the Colville RTT.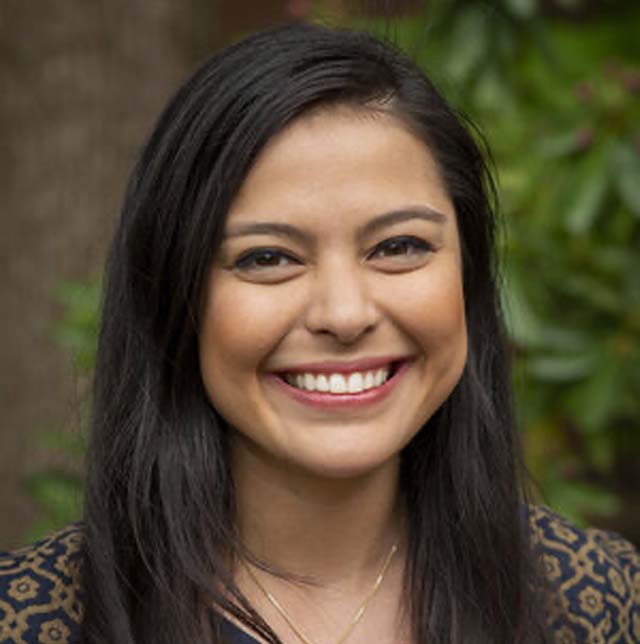 Mara Hazeltine, MD
Chief Resident
Mara is from Spokane! She completed her undergraduate studies at the University of Washington in Seattle, and then came back to her hometown to attend medical school at the University of Washington in Spokane.
Mara founded her medical school's first educational equity service organization, which supported kids of color and low income to become the next generation of medical providers. She finds inspiration in the resilience of children and families, stemming from her time teaching middle school math. She believes Family Medicine's power lies in seeing the complete person and understanding how culture and values inform care.
Mara loves to travel, locally and internationally. She and her husband plan to visit all the National Parks. They cherish the easy access to outdoors in the Northwest and try to hike or take a leisurely stroll whenever possible.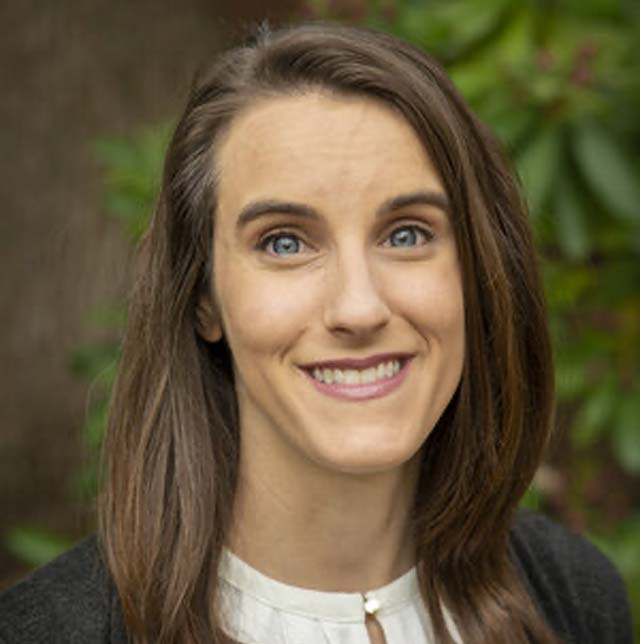 Carol "Carrie" Johansen, MD
Rural Training Track
Carrie completed her undergraduate studies at Whitworth University and went on to the University of Washington – Spokane campus for her medical degree studies.
Carrie's interests in medicine peaked at an early age and she is passionate about building lasting relationships with patients and their local community. This leads to providing care to the underserved and having it become more of a joy rather than a burden.
Carrie grew up adjacent to the Tulalip Indian reservations and sent summers on the Colville Indian reservation and began her interest in serving Native communities at that time. In the future she plans to provide full-spectrum care for a diverse patient population in Eastern Washington, with a specific focus on rural Native communities.
Carrie enjoys gardening, baking, cooking, fishing, camping, hiking with her dogs and attending concerts.
Carrie will be joining our team in the Colville RTT.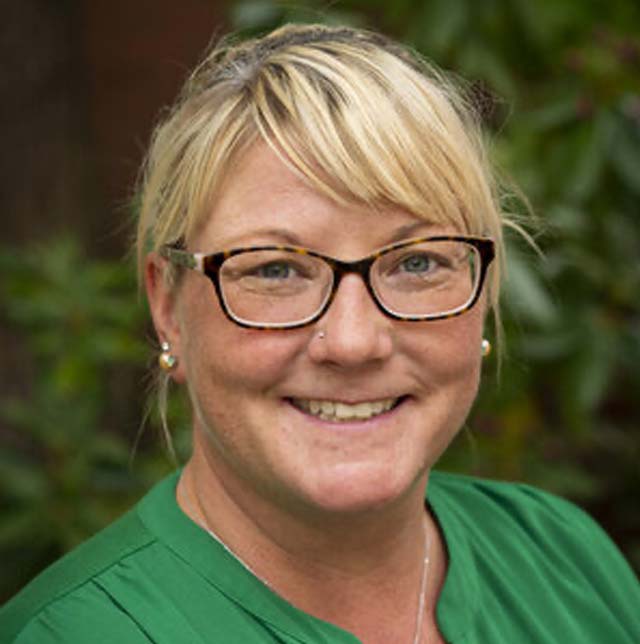 Michelle Mckay, DO
Michelle did her undergrad at Heritage University & went to medical school at Pacific Northwest University.
Michelle truly believes that to be a great Family Medicine provider, one must have a servant's heart. She believes hers was inherited from her family. Caring for others has become a part of who she is as a person. Family Medicine is a natural fit for Michelle.
Michelle enjoys golfing, gardening, waterboarding, snowboarding and cooking. She also loves to travel & exploring the world in the future. She also has a passion for learning new things and reading.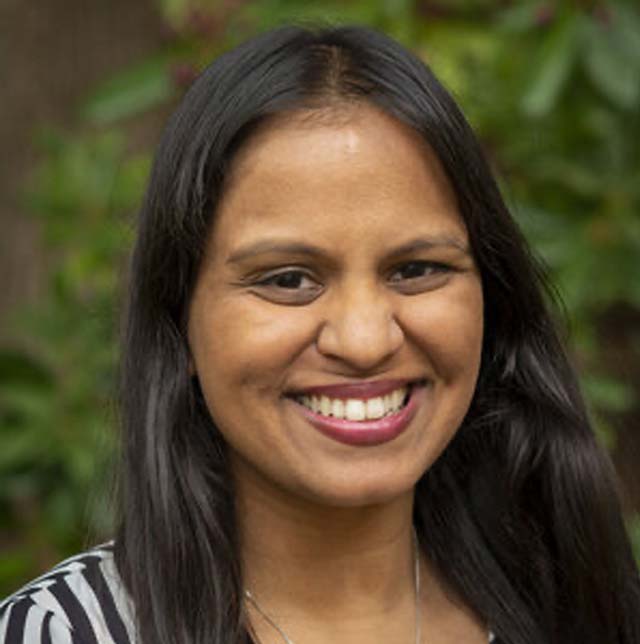 Parvita Panchal, DO
Parvita went to New York University and the University of California-Irvine for undergrad. She graduated from Lake Erie College of Osteopathic Medicine in June 2018 and has been in a Transitional Year Residency program at Merit Health Wesley/TRI in Hattisburg, MS and will complete that program just prior to joining us.
Parvita has wanted to become a physician since the ninth grade when she was in biology class watching the "Life's Greatest Miracle" PBS documentary. That was the moment when she was filled with awe and a sense of purpose and her passion for medicine was ignited. Her passion for medicine has led her to her dedication and determination to further advancing her training in Women's health care. After residency she desires to work in a rural underserved area and be prepared for any type of obstetrical emergency.
Parvita enjoys Classical Indian dancing-Kathak and Bollywood dancing. She likes rock sport climbing, traveling and exploring new countries. She really enjoys watching Broadway musicals and Disneyland.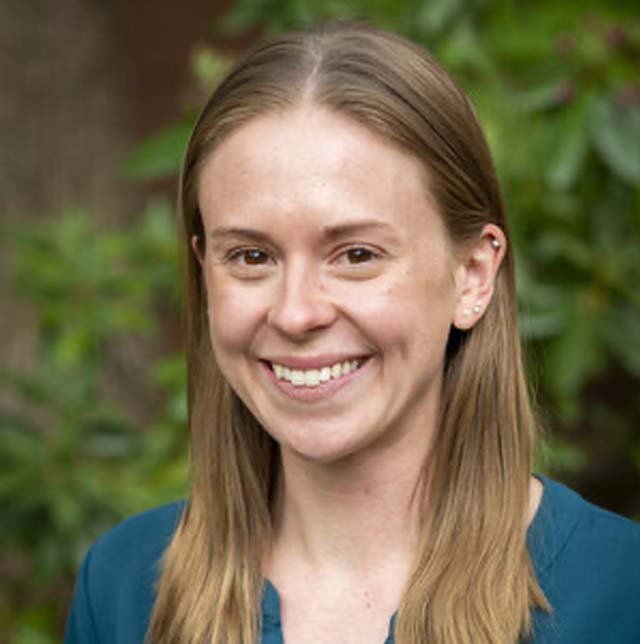 Emily Piekenbrock, DO
Emily attended the University of British Columbia for her undergraduate and Rocky Vista University College of Osteopathic Medicine for her medical degree.
Emily believed she would someday become a specialist, until she was in a rotation in rural Colorado where she worked with two very passionate family physicians, who changed her career goal. Emily has been in the Rural and Wilderness Medicine Honors Track in school where she realized the need in the rural communities.
Emily grew up in the mountains, which have made her an avid outdoor enthusiast. She likes camping, hunting, fishing, and hiking in the summer and skiing in the wintertime. She was also fortunate to spend 5 years of her childhood in Chile, which instilled her early love of travel. She is also very passionate about cooking, using her creativity and giving her a social outlet.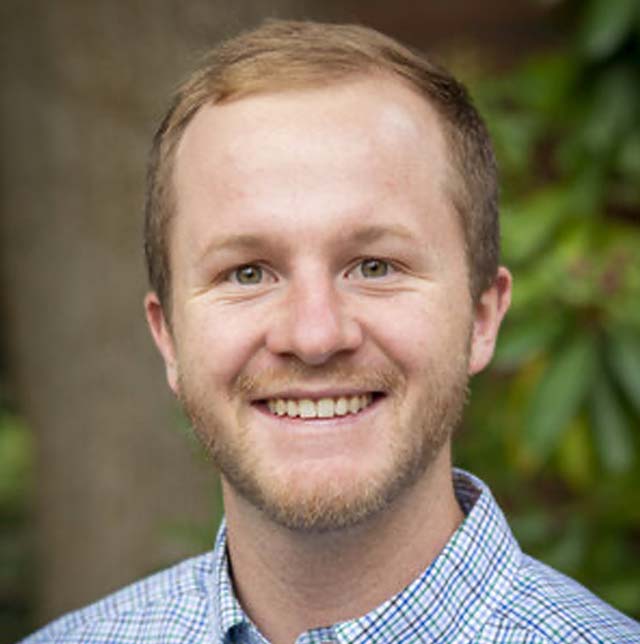 Logan Shetlar, MD
Logan completed his undergrad at the Kansas State University and received his MD degree from the University of Kansas – Wichita in May.
Logan knew that family medicine was the specialty of choice for him at the beginning of his fourth year of medical school. He is looking forward to diversity in his patients, as well as their diseases. He is hardworking, dedicated and curious and embraces the challenge of medicine and getting to know and connect with his patients. His goal is to be comfortable handling every patient that walks through his office doors.
Logan enjoys hiking, camping, biking, running, fishing and hiking. He is also passionate about woodworking. He enjoys watching and cheering on Kansas State football and walking his dog.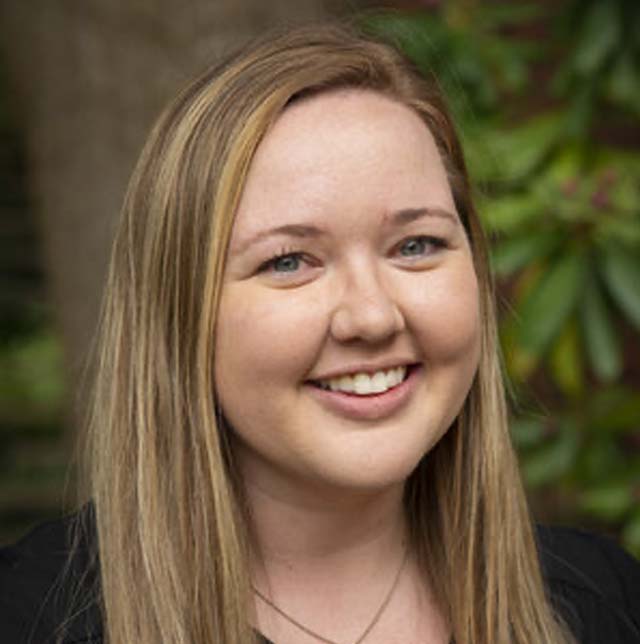 Taylor Stewart, MD
Chief Resident
Taylor received her BA in Biology and Theology from Carroll College in Helena, Montana and went to medical school at the University of Washington in the Idaho WWAMI track.
Taylor has had many experiences in her rotations that have led her to choose family medicine. She desires to provide longitudinal care and have well-formed relationships with her patients. After residency she wants to practice in a community that she can live in long-term and maintain continuity with her patients and provide full-spectrum care. Taylor was born and raised in northern Idaho, very near to Spokane.
Taylor's hobbies include baking bread and desserts, outdoor recreation with her dog, gardening and watching college sports, especially basketball.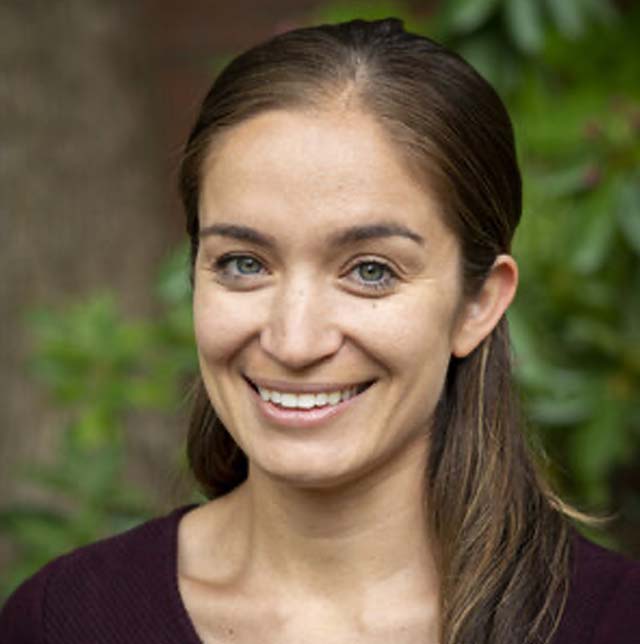 Andrea "Drea" Thomas, DO
Drea attended UC Davis for her undergraduate studies and is completing her medical degree at the Rocky Vista University College of Osteopathic Medicine.
Drea has been on several global medical electives and those experiences have taught her that Family Medicine aligns with her goals of being culturally competent, preventative care focused and a rural integrative medicine doctor for the under-served. She loves procedures and is looking forward to providing full spectrum care.
Drea enjoys Yoga, Meditation, hiking, reading, dancing and art.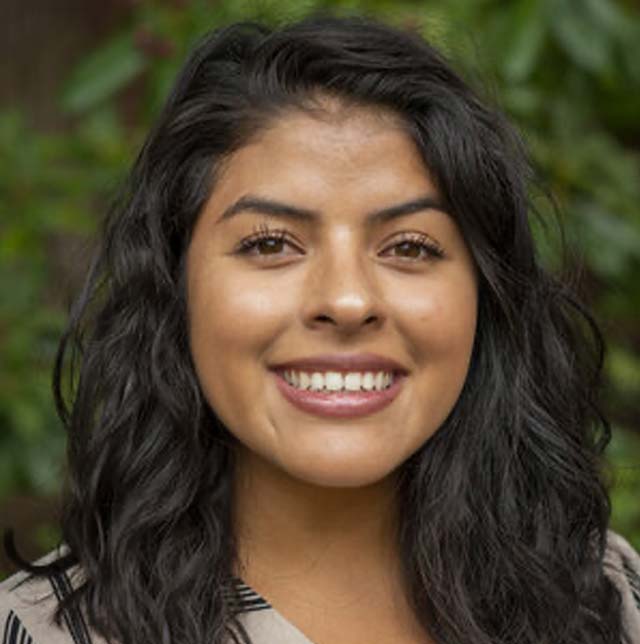 Mia Wright, MD, MPH
Mia completed her undergrad at Arizona State University and will receive her MD/MPH degree from the University of Arizona-Phoenix in May.
Mia grew up with an aunt who is a family physician in Mexico. She watched how many times her aunt's services would be paid with tamales or tortillas, but no one was ever turned away and how she served her community. These experiences sparked her interest in medicine and a passion for service to this day.
Mia desires to serve the underserved and be involved in health promotion, team management and inter-professional models and hopes to be trusted by her patients, like her aunt has been.
Mia enjoys cooking, boxing, yoga, hiking, reading and playing the piano.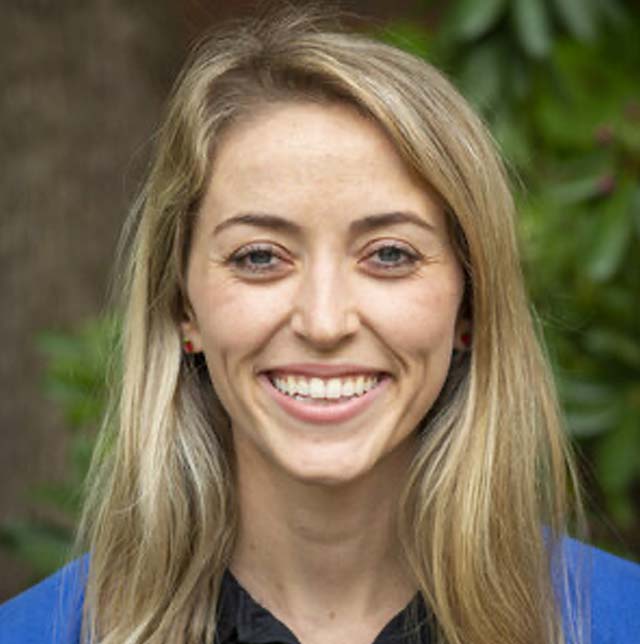 Carly Villarreal, MD
Carly completed her undergraduate at Walla Walla University. She then went on to medical school at Loma Linda University.
Carly loves everything from volunteering playing music to mountain hiking and her most meaningful moments are formed around relationships with people. She loves medicine and discovering that she is happiest when she is caring for the whole person. She knows that the ability to engage patients' values in order to help them reach a healthier life is what makes Family Medicine special.
Carly enjoys scuba diving, aviation, geology and archaeology as well as sewing, Hiking, camping and astronomy.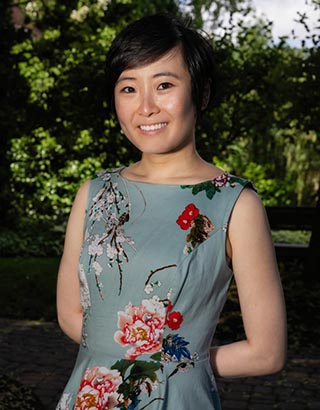 Ashley Gaing, DO
Ashley completed her undergraduate education at Wellesley College in Wellesley, MA. She received her DO degree from the West Virginia School of Osteopathic Medicine in Lewisburg, WV.
Ashley decided to pursue family medicine for its versatility and many opportunities for full-spectrum healthcare. Her favorite parts of being a family physician are connecting with patients and having the opportunity to hone her skills in many aspects of the medical field. She is interested in serving the underserved and has a particular interest in caring for an LGBTQ patient population. Her future career goals involve integrating cultural competency and dedication to health equity to give her patients holistic, full-spectrum care.
Ashley enjoys playing videogames with her fiancé, discovering new restaurants and music, attending anime conventions, being a plant-mom, and dabbling in various crafts (making socks into stuffed animals, embroidery, yarn dolls). She is an avid tea-drinker and tries to frequent the tea shops and cafes of Spokane as much as her schedule allows.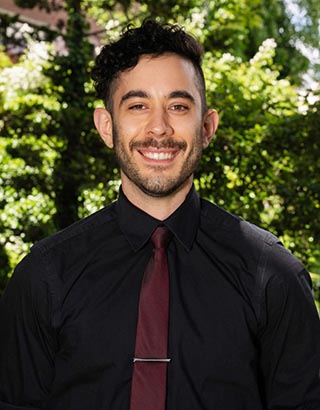 David Malekooti, DO
David is originally from Tempe, Arizona. It was there he attended Arizona State University for his undergraduate education in biological science. Looking to pursue a medical degree, but also interested in exploring beyond his corner of the Earth, David decided to attend the West Virginia School of Osteopathic Medicine in Lewisburg, West Virginia. It was there he met and fell in love with fellow resident Ashley Gaing. Together the two decided to come to idyllic eastern Washington to begin their careers as physicians.
Since beginning his medical education, David has always had a fixation on Family Medicine. He found it to be the most compelling way to truly understand his patients and, subsequently, provide them with precision care. David has a special interest in health equity, lifestyle medicine and LGBTQ populations.
When not being a doctor, David enjoys writing, horror video games, running, weight training, and patronizing local restaurants.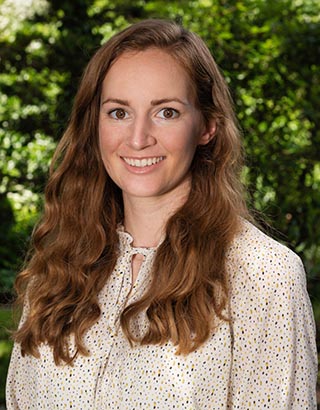 Cecilla Mathis, MD
Cecilia completed her undergraduate degree at Kansas State University and her MD degree from the University of Kansas.
Cecilia grew up on a small farm in Kansas and has always felt a connection to rural communities and the unique roles that healthcare providers play in small towns. Cecilia always considered family medicine as a career but following her pediatric and OB rotations in med school, she was sold. She really enjoys the variety in patients and the ability to grow alongside her patient panel. 
Cecilia enjoys playing volleyball, hiking, cooking, and spending time with her husband and ornery toddler. She also enjoys cheering on Kansas State football and the KC Chiefs.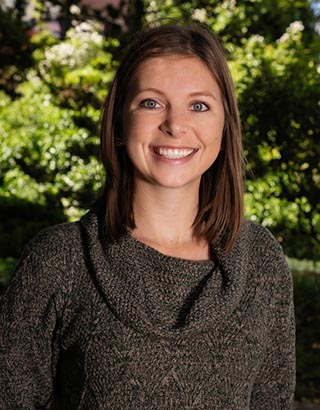 Danielle Meyer, DO
Danielle attended undergraduate school at the University of Missouri and received her DO degree from Kansas City University. 
Danielle has a passion for nutrition, preventative medicine, and helping underserved populations both locally and world-wide. Long-term patient relationships make medicine the most fulfilling for her, so family medicine stole her heart because it allowed her to do this while incorporating all of her interests into one clinical practice and, more importantly, providing healthcare in a way that emphasized the patient as a whole.
Danielle enjoys spending her free time outdoors biking, running, skiing, and camping. She grew up in a family of cake connoisseurs and is always on the lookout for the next best recipe to bake.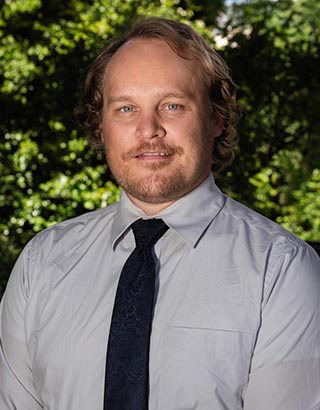 Benjamin Mitchell, DO
Benjamin grew up in Roosevelt, Utah a rural town in an eastern part of the state. Growing up he enjoyed fishing, backpacking, skateboarding, snowboarding, and playing sports. His passion for medicine started from my father who was a rural family medicine doctor. After graduating high school, he served a fulltime 2-year mission for my church in San Jose, CA while learning Mandarin Chinese. While earning his undergraduate degree at the University of Utah, he worked for Delta Airlines which made it possible to travel all over the world. During this time, he married his wife, and they started their family. After graduating from the University of Utah in Biology, he enrolled at Liberty University College of Osteopathic Medicine in Lynchburg, Virginia for medical school. He chose Family Medicine because he imagined a career that has close ties to the community. He also thinks it is rewarding to care for patients and their loved ones of all ages. He and his wife 4 children and like having easy access to beautiful places to swim, hike and explore outside while also having the amenities of a big city.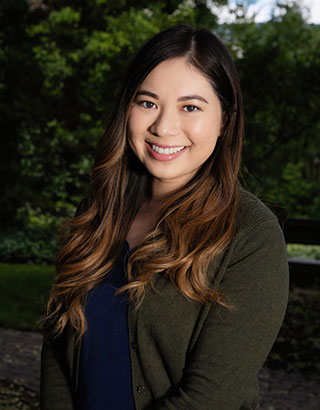 Cecilia Pham, DO
Cecilia was born and raised in Southern California where she received her undergraduate degree in biology at University of California Irvine, then braved the desert to attend medical school at Touro University Nevada College of Osteopathic Medicine. Her clinical interests include all things women's health, especially reproductive health and obstetrics, as well as pediatrics and HIV/trans health. Her varied interests made family medicine a natural fit, particularly family medicine in Spokane with its full spectrum training. Getting to experience 4 seasons in the beautiful Pacific Northwest is an added bonus.
Cecilia enjoys singing, rock climbing, looking for new recipes to cook and bake, lifting weights, and reading with a strong cup of espresso.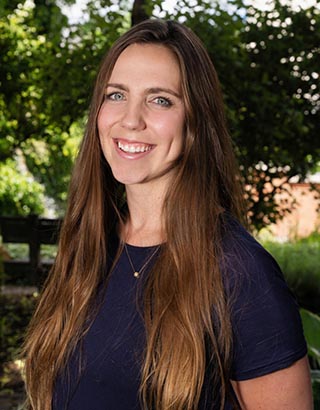 Brigette Schuman, DO
Chief Resident
Kansas City University College of OM
Brigette is originally from the Chicagoland area, moving downtown to attend the University of Chicago. She and her husband moved to Kansas for medical school, where she completed her DO and MA in bioethics. Deciding to explore another area of the country, they moved to Spokane for her residency.
Brigette is passionate about using medicine to care for the whole person and whole community. During her clinical rotations in Topeka, KS, she found herself loving each specialty, which is why she chose family medicine. Brigette is excited for the opportunities at FMR Spokane, including lifestyle medicine and psychiatry electives. She plans on utilizing the full scope of family medicine in her future practice, wherever that may be.
Brigette enjoys being outdoors, playing soccer, anything Nancy Drew, cooking with local foods, playing video games, and spending time with her husband, two kids, and two dogs.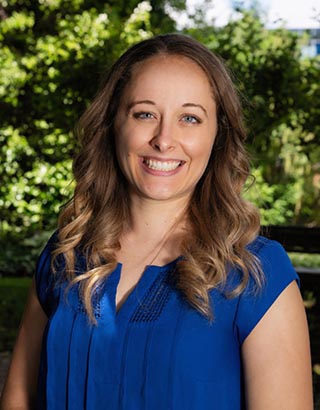 Katherine Sloop, MD
Katie grew up in Yakima, Guam, and Kentucky; but is a northwest girl at heart. She went to college at Walla Walla University before heading to Loma Linda University for medical school. She is very excited to be back in the Northwest for residency and is looking forward to spending more time with her family scattered throughout the northwest. 
She is passionate about lifestyle medicine and whole person care. She loves the continuity and preventative medicine aspects of family medicine. She is very excited about the option for being double boarded in lifestyle medicine and family medicine and is interested in doing an OB fellowship after residency. She has a passion for international service and would love to work overseas for a few years before settling down in the northwest as a small-town family practice doctor. 
She enjoys spending time with her family and friends, hiking, camping, playing sports, and anything outside. She is looking forward to having real seasons again and can't wait to introduce her cat to the snow!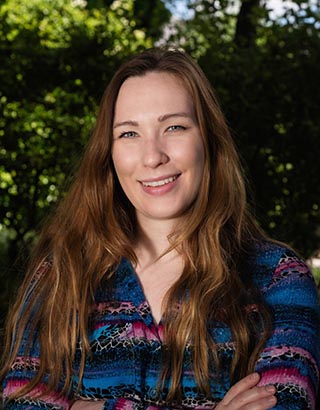 Kelsie Smith, DO
Kelsie grew up in a small farm town called Geneseo, IL.  She attended Bradley University where she studied Biology and Spanish.  She obtained her D.O. from Liberty University College of Osteopathic Medicine. 
Kelsie was drawn to the Spokane FMR due to its wide spectrum training. She has a special interest in Obstetrics and hopes to do a fellowship after residency. Hailing from a small town, she plans to return to a rural area to practice medicine after her training.
She enjoys swimming, yoga, martial arts, and binge-watching Netflix. Kelsie also loves to travel and experience new cultures.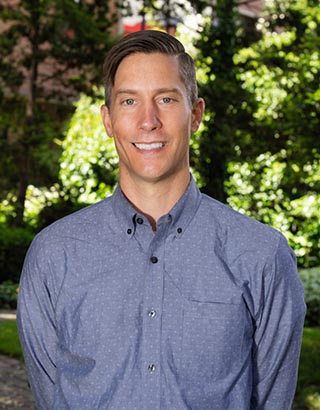 Robert Zarajczyk, DO
Dr. Zarajczyk (Za-rye-check) was born and raised in Ormond Beach, FL and completed his undergraduate studies in Business Supervision and Management at Daytona State College. He migrated west and earned his medical degree at Western University of Health Sciences of the Pacific Northwest, COMP-NW in Lebanon, OR. In Oregon, he became interested in lifestyle medicine and Osteopathic Manipulative Therapy and soon joined forces with Family Medicine Residency Spokane to enhance his education in full spectrum family medicine. His life is enriched by his wife, young son, and dog. He enjoys exploring the outdoors by hiking, running, cycling, snowboarding, and surfing.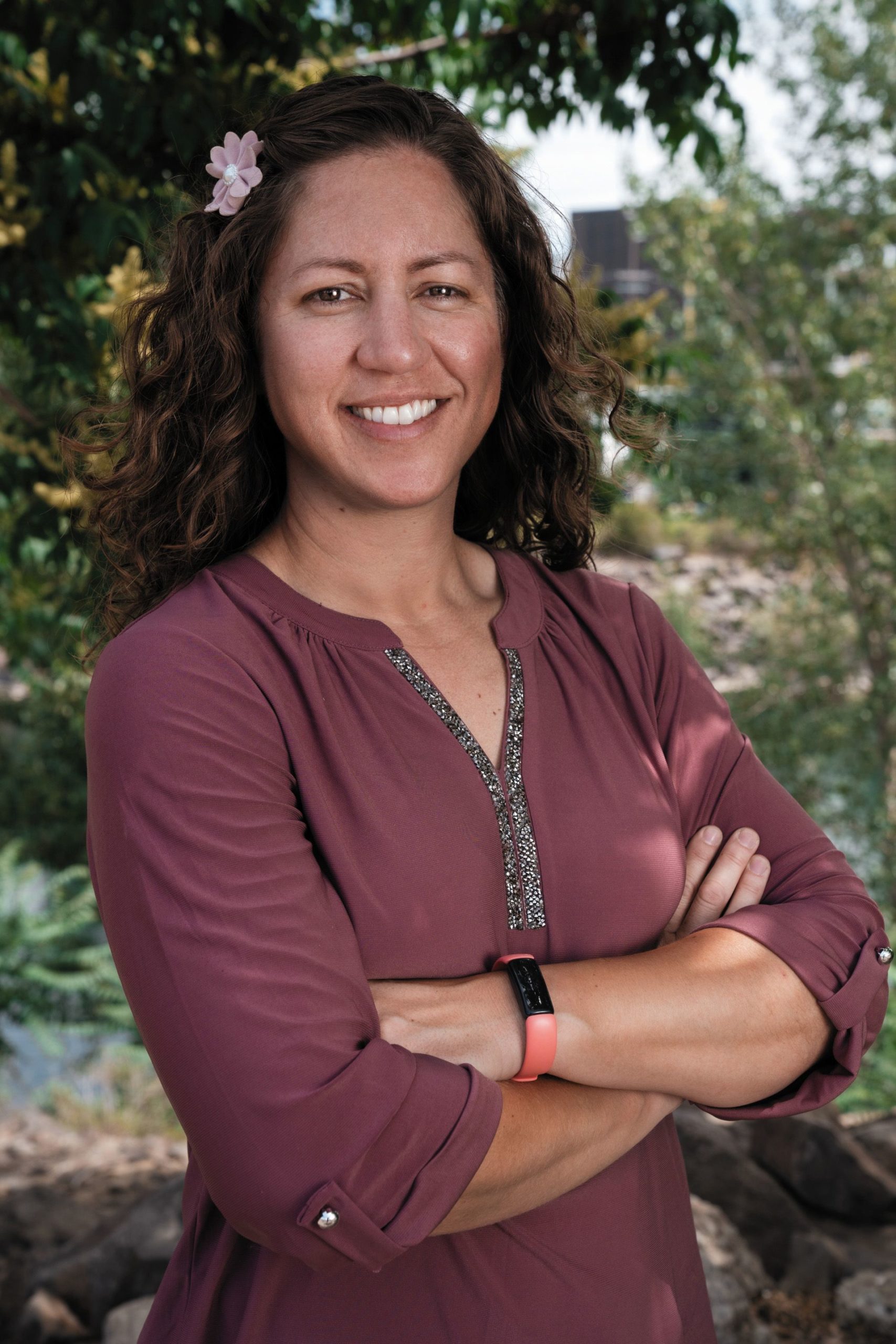 Melanie Barnes, MD
Rural Training Track
Melanie's home town is Newport Beach, CA.  She completed her undergraduate studies in the U.S. Air Force Academy in Colorado Springs, CO, then spent 11 years as an active duty Air Force pilot, taking her all over the world. 
During medical school she was active with Health Equity circle and focused on improving access to health care for underserved populations.  She has a passion for rural health care, and a growing interest in women's health care.  She wants to be a guide that helps each individual patient reach their personal health and lifestyle goals.
Outside of medicine, she enjoys hiking, camping, biking, snowboarding and many other varieties of outdoor activities.  She also has a small farm with chickens and ducks.
Melanie will spend her first year training in Spokane and then transition for her remaining 2 years to Colville, WA – Rural Training Track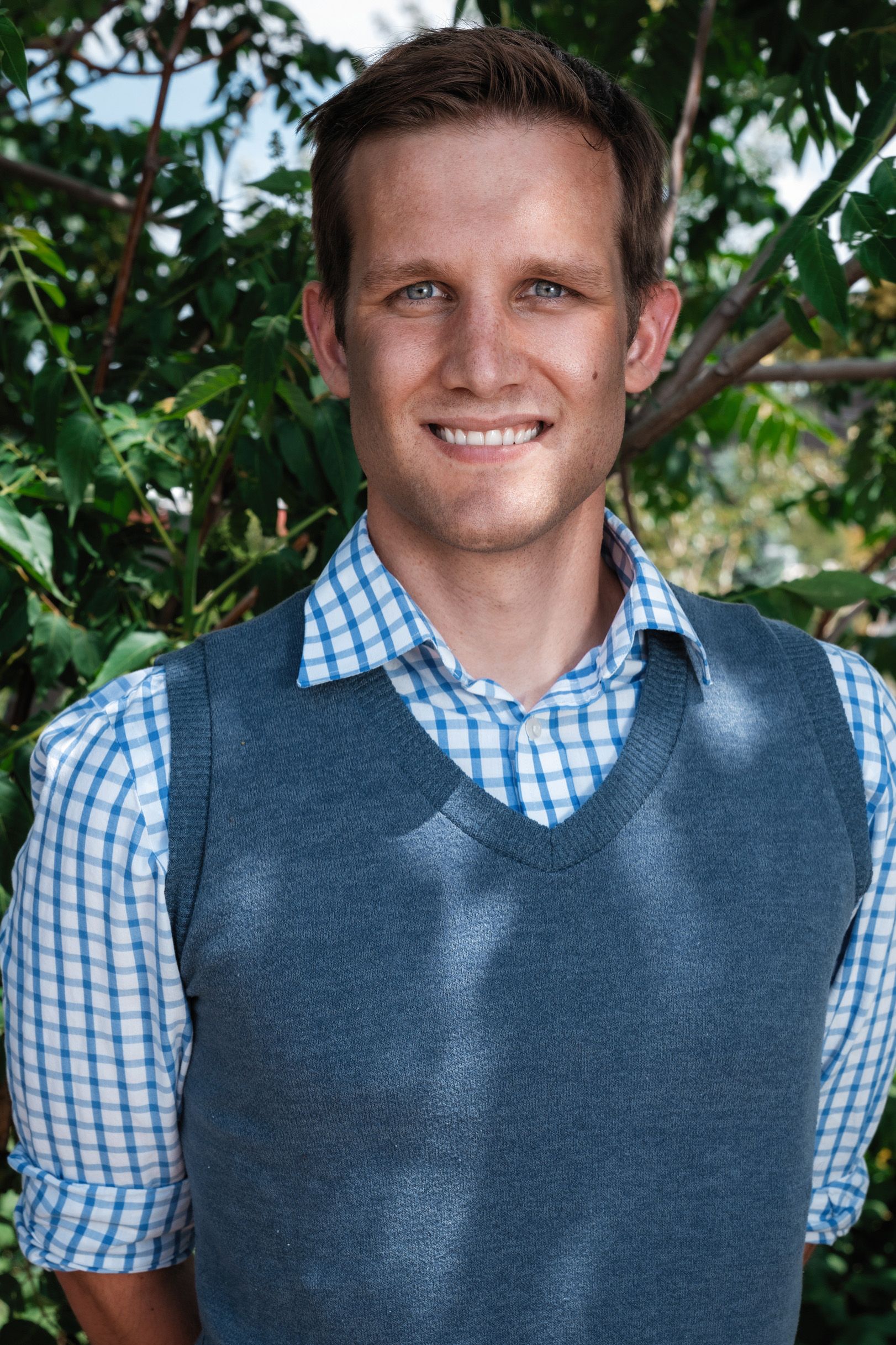 Brent Conrad, MD
Brent grew up on a small wheat farm near Colfax Washington and was inspired at a young age to serve others through medicine.
Through the encouragement and support of his family, community, and professors, Brent completed his undergraduate studies at Northwest Nazarene University and went on to graduate as part of the inaugural class of the WSU Elson S. Floyd College of Medicine.
Brent plans to return to his hometown after residency as the need for small town physicians grows. Rural medicine requires one to be extensively well-rounded, which led Brent to pursue his Family Medicine training with Spokane Teaching Health. His professional interests include rural outreach, working among the homeless, mentorship, and teaching.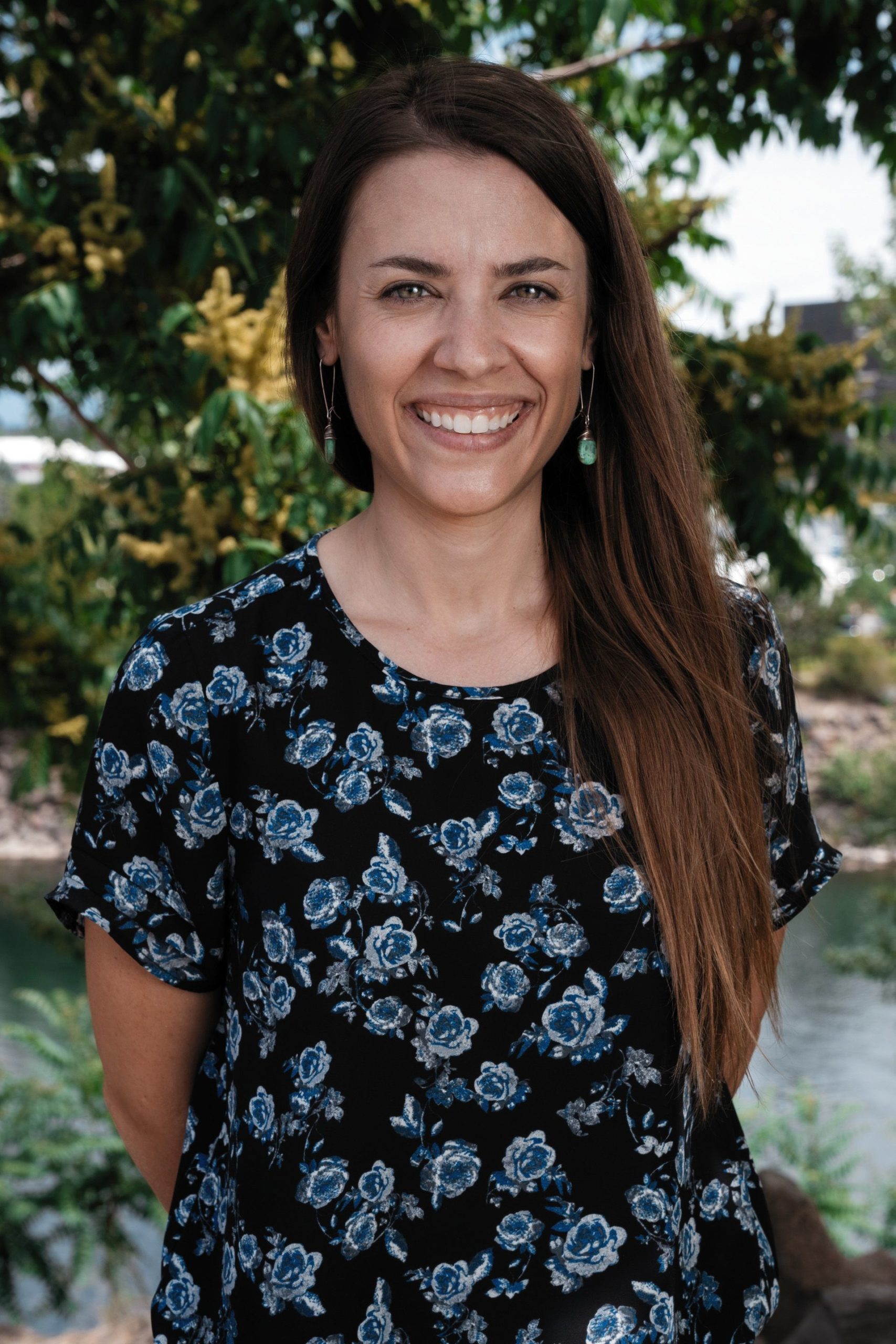 Emily Cooper, MD
Emily attended Eastern Washington University and received a degree in dental hygiene prior to completing medical school at the University of Washington. As a dental hygienist, Emily developed a passion for oral health advocacy, working in mobile dental clinics, and making dental care more accessible to underserved communities.
Providing care to a broad spectrum of patients emphasized the relationship between health and well-being, and how personal and societal challenges influence health. These experiences inspired Emily to return to school and pursue family medicine, shifting focus to primary care. Interests within family medicine include preventive health, mental illness, substance use disorders, women's health, and advocacy for health equity.
Emily and her husband are from Richland, WA, but have called Spokane home for over a decade. They enjoy cooking, gardening, hiking, and kayaking. Emily also enjoys volunteering in the community and learning Spanish, and hopes to travel throughout Latin America someday.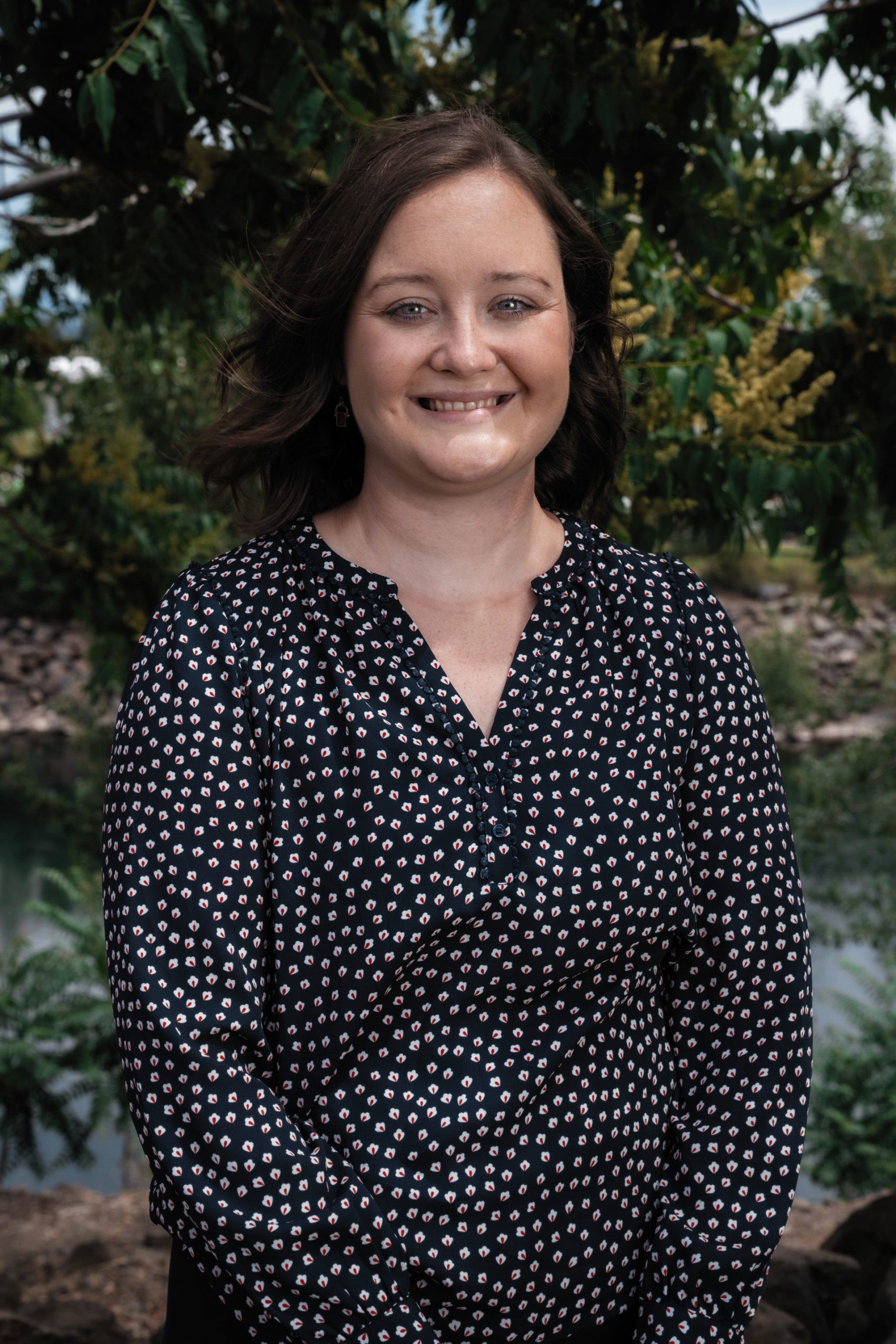 Elizabeth Davis, MD
Elizabeth completed her undergraduate degree at Transylvania University and her medical degree at Indiana University School of Medicine.
Elizabeth grew up in Southwest Indiana. (Go Hoosiers!) She moved across the country for the amazing broad-spectrum training FMR Spokane provides. The cooler temperatures and low humidity were a definite plus. Family medicine is the perfect field for her, as she loves to develop long-lasting relationships with her patients of all ages. She has special interests in maternal and child health, including obstetrics.
While she misses sweet tea, Elizabeth is loving living in Spokane. She enjoys getting out into the sun and enjoying hiking and swimming. She also loves to explore the local tea and book shops.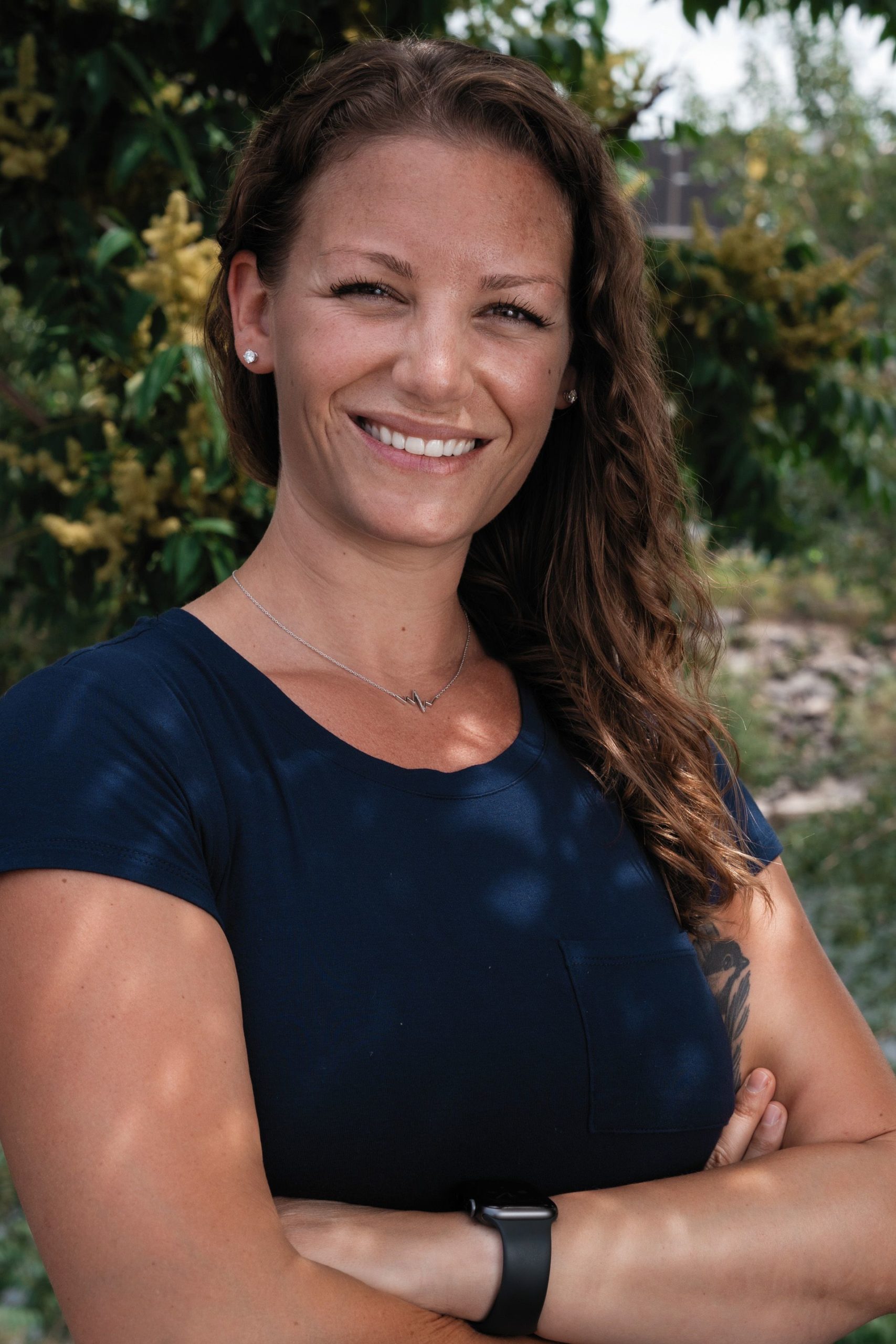 Brittney Guiou, DO
Brittney grew up in Fort Fairfield, ME and attended the University of New England.
Throughout medical education she was involved in numerous clubs and organizations including Sigma Sigma Phi – National Osteopathic medicine Honors Fraternity, the American Academy of Family Physicians, and the Wilderness Medical Society.  She also is cofounder of Moto for Miracles, a Washington based nonprofit organization whose primary mission is to raise funds for select local and national children's charities through the goodwill found within the motorsports industry.  Her medical interests include preventative and lifestyle medicine, wilderness medicine, and women's health and obstetrics.
Outside of medicine she loves being outdoors and spending time with her family and friends.  She enjoys rock climbing, skiing, hiking, biking, paddle boarding, camping, boating, or riding their motorcycles and dirt bikes.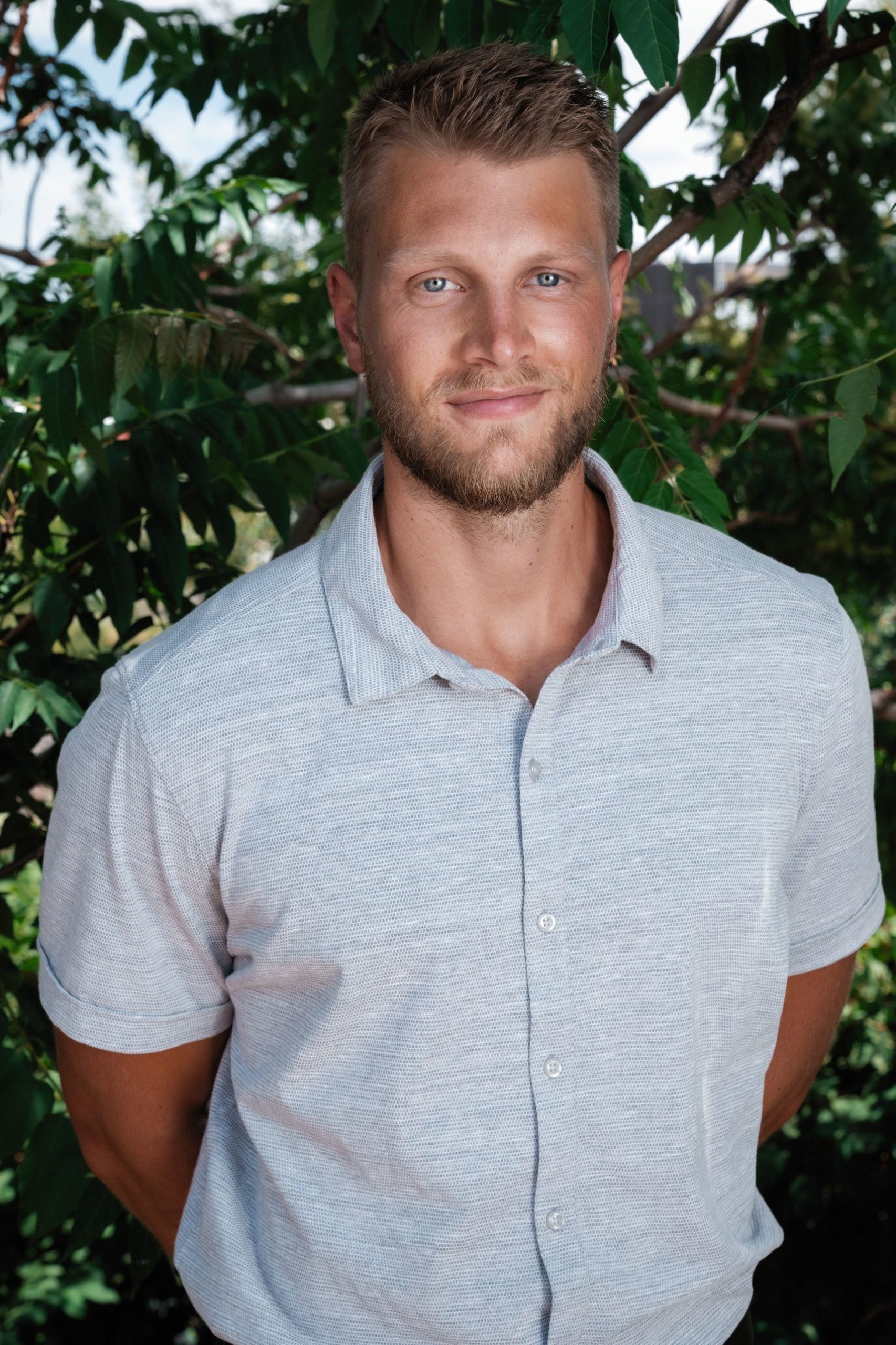 Michael Hillman, DO
Michael was born in Spokane and grew up in Post Falls, Idaho. He attended Eastern Oregon University where he received a degree in Biology and was a student athlete on the men's basketball team. He married his wife Corinna and traveled across the country to attend medical school in Virginia at Liberty University.
His medical interests include incorporating nutrition and exercise as preventative medicine, Sports Medicine related injuries and Osteopathic Manipulative Therapy. His hobbies outside of medicine are spending time with his wife and two young children, working out, camping, hiking/backpacking the Northwest, and watching Gonzaga Basketball. His professional philosophy is to serve with excellence and compassion, caring for the whole person.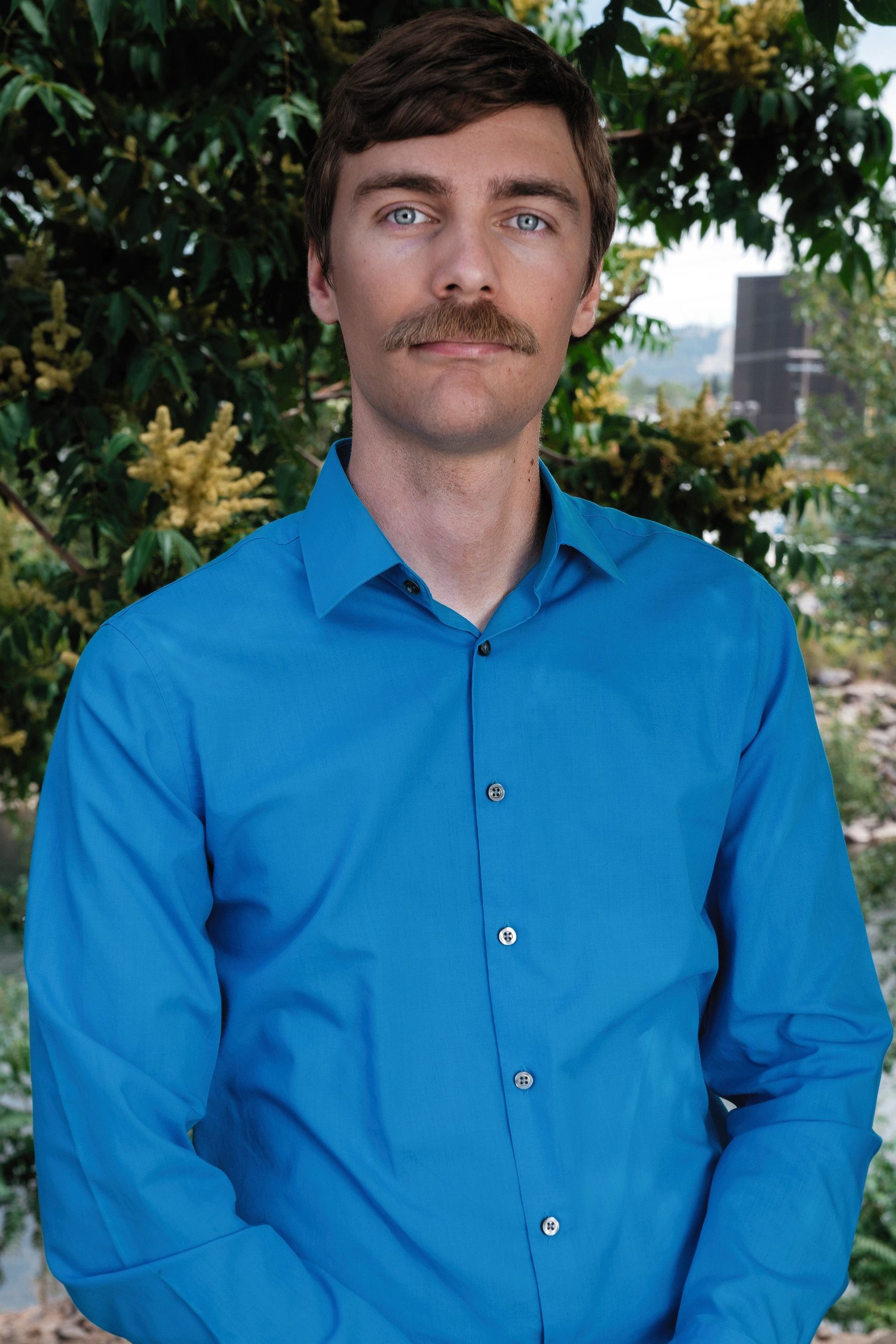 Ryan Lucas, MD
Rural Training Track
Ryan grew up in Stevenson, WA and attended Clark College and Washington State University in Vancouver, WA. 
He has worked to reduce food insecurities in rural communities in the Columbia River Gorge, has been a Spanish medical interpreter, a clinical specialist and a tutor for Spanish and English.  Ryan is interested in working with patients and communities to overcome challenges and reach shared goals in health. 
Outside of medicine he enjoys swing dancing, Tae Kwon Do – where he is a 4th degree blackbelt instructor and reading fantasy novels.
Ryan will spend his first-year training in Spokane and then transition for his remaining 2 years to Colville, WA – Rural Training Track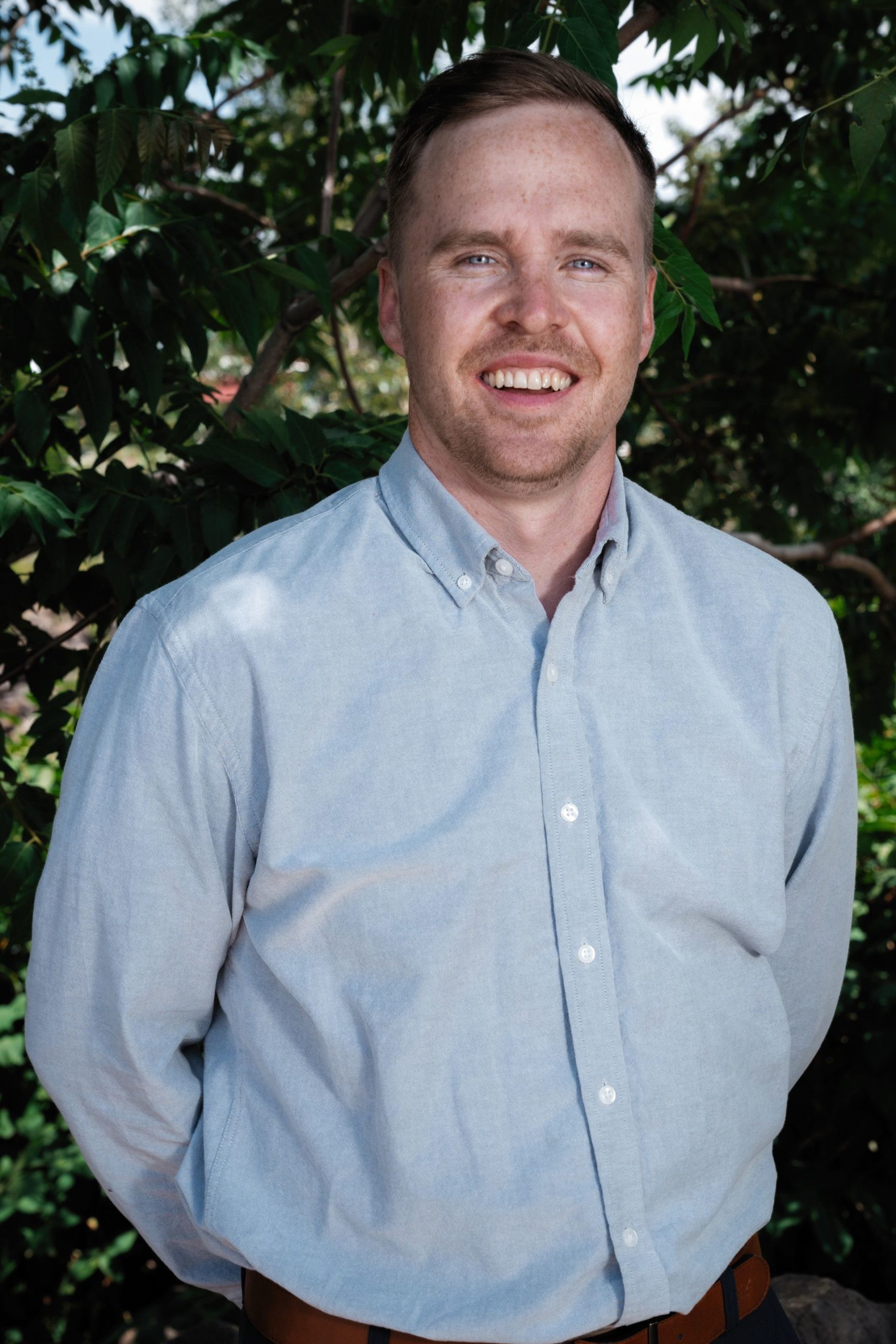 James Mitchell, DO
James grew up in Roosevelt, UT but moved to Sheridan, OR while in high school and now considers both places his home. After completing undergrad at BYU and medical school on the east coast at Liberty University College of Osteopathic Medicine he was thrilled when offered the opportunity to return to the PNW to finish his training. He spends most of his free time at the local parks with his wife and three boys or playing around with power tools. Other hobbies include backpacking, fishing, skateboarding, snowboarding, fantasy football, listening to live music, and most recently, pickleball.
James was drawn to Family Medicine due to the continuity of care, broad scope, and opportunity to care for patients young and old. Special interests include full-scope family medicine, sports medicine, POCUS, and care of the underserved. He's excited to train in the beautiful PNW and serve the people of Spokane.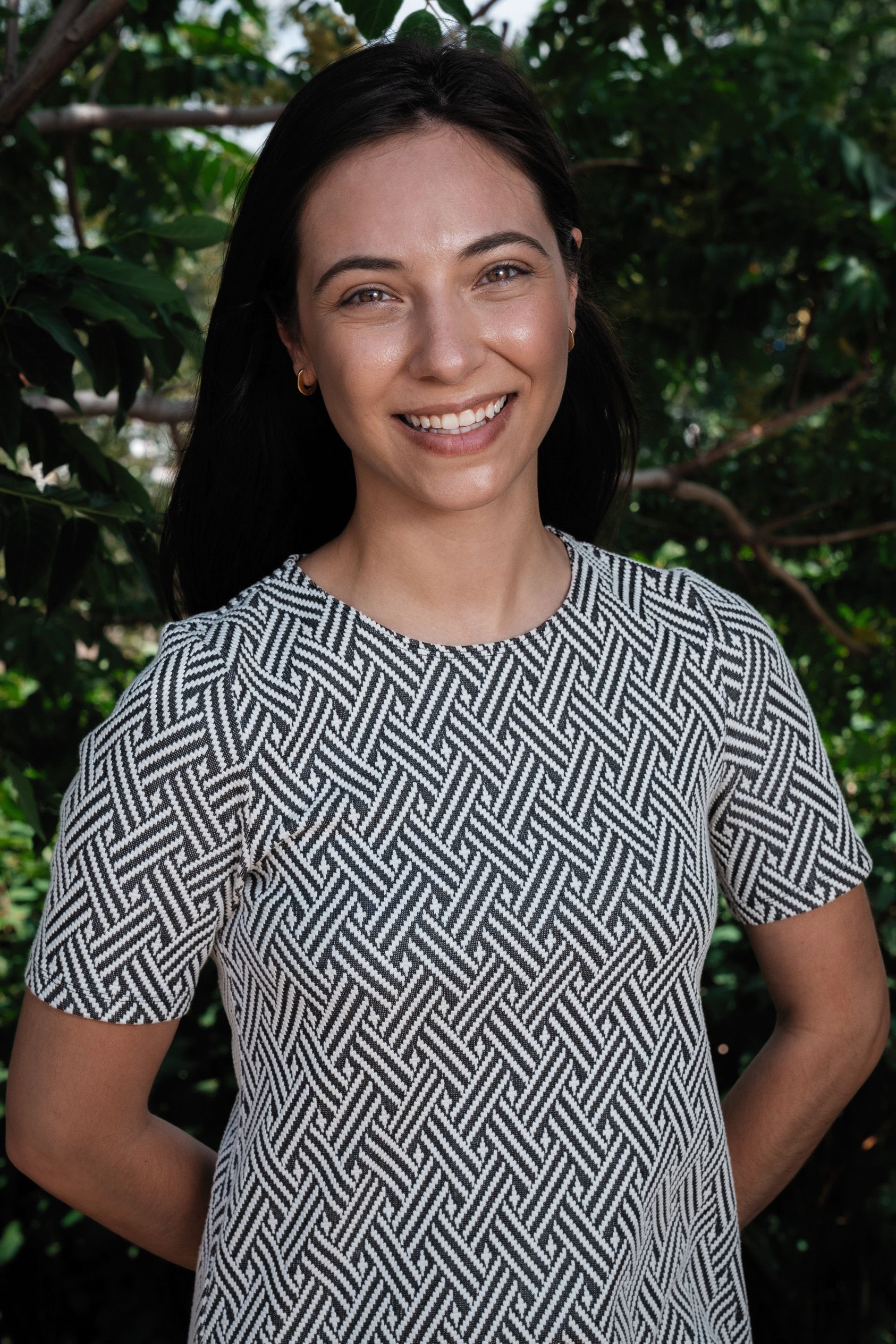 Lindsay Mlynarek, MD, MBA
Lindsay was raised in Huntington Woods, MI and completed her Undergrad at Michigan state University.  During medical school she was involved in several student groups including wilderness medicine, cultural cooking, and several mentoring groups for peers at all levels of medical education.  She is interested in providing full spectrum family medicine care to underserved populations focusing on preventative care and other public health principals.  She has special interests in women's health, LGBTQ+ care, substance use disorders and behavioral health. 
Lindsay enjoys spending time outside with her husband rock climbing, fly fishing and skiing.  On bad weather days you can find them in the kitchen together or oil painting.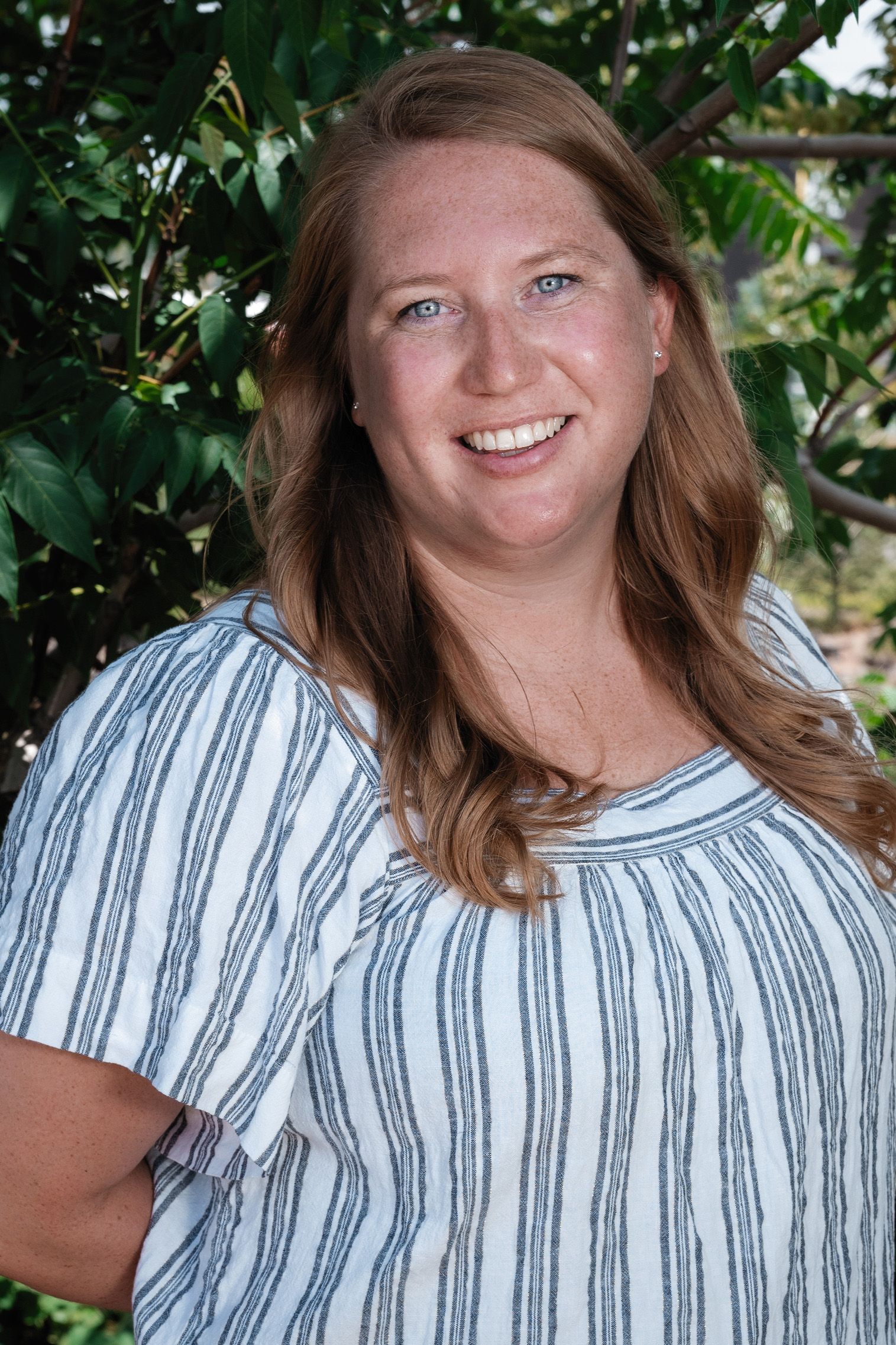 Stephanie Parnell, DO
Stephanie was raised in West Richland, WA and went to Carroll College and Regis University for her Masters.  She is a graduate of Pacific NW University in Yakima, WA.  She enjoys spending time outdoors including hiking, fishing, camping, and snowboarding.  Stephanie also enjoys reading, cooking and soccer.  Her medical interests are full-spectrum family medicine with a special interest in pediatrics and Women's health.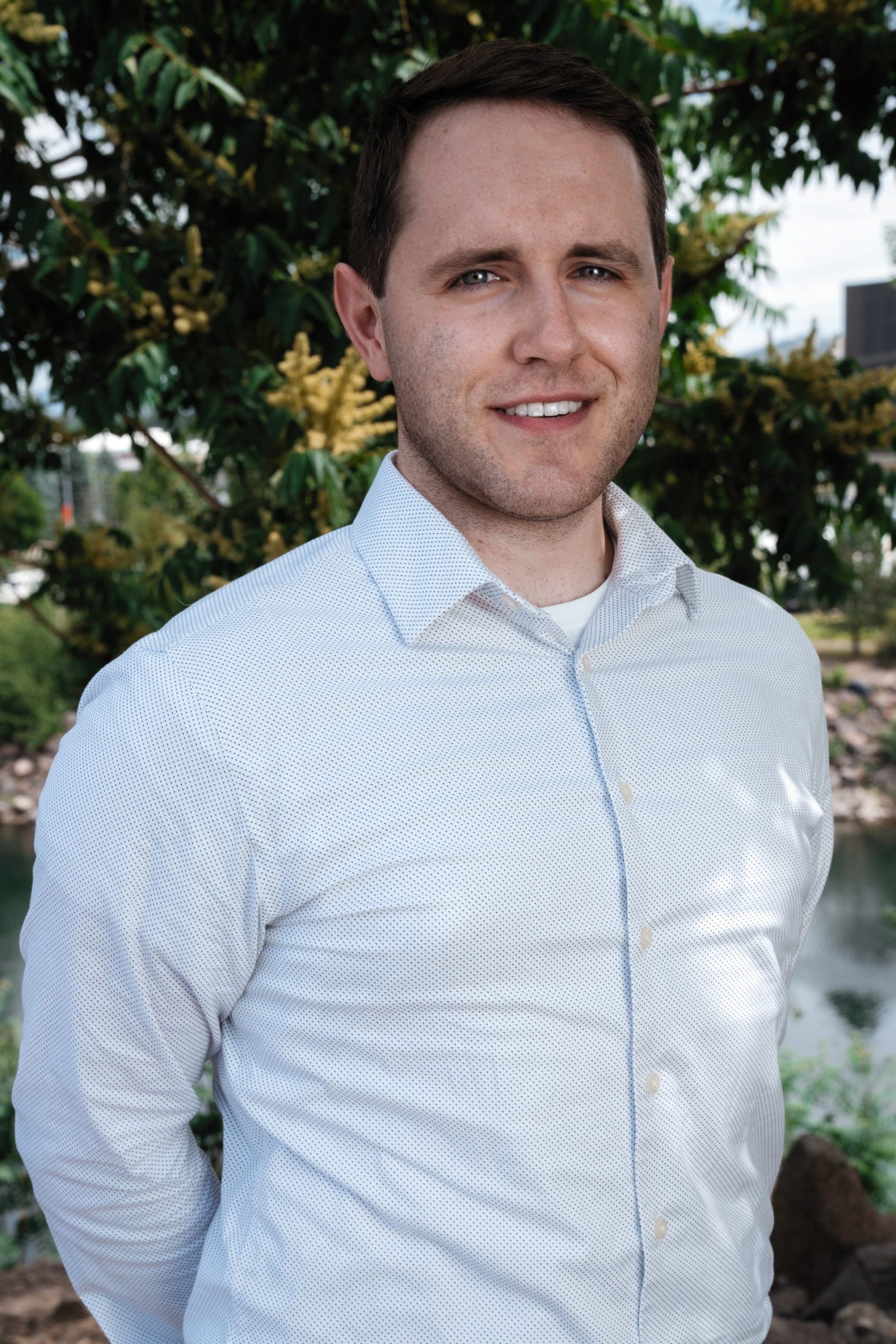 Ethan Payton, MD
Ethan was born in western Washington, but spent much of his childhood in Post Falls, Idaho. Ethan completed his undergraduate studies at Washington State University in Pullman, and eventually found his way to Spokane and the Tri-Cities as a member of the inaugural class at the Elson S. Floyd College of Medicine.

While in medical school, Ethan realized a passion for primary care and serving underserved populations. This ultimately led him to pursue a career in full-spectrum Family Medicine with particular areas of interest in LGBTQIA+ inclusive healthcare, addiction medicine, and health equity. He is thrilled to continue his training at FMR Spokane.

Ethan enjoys reading, listening to music and podcasts, and hiking local trails with his partner and their dog.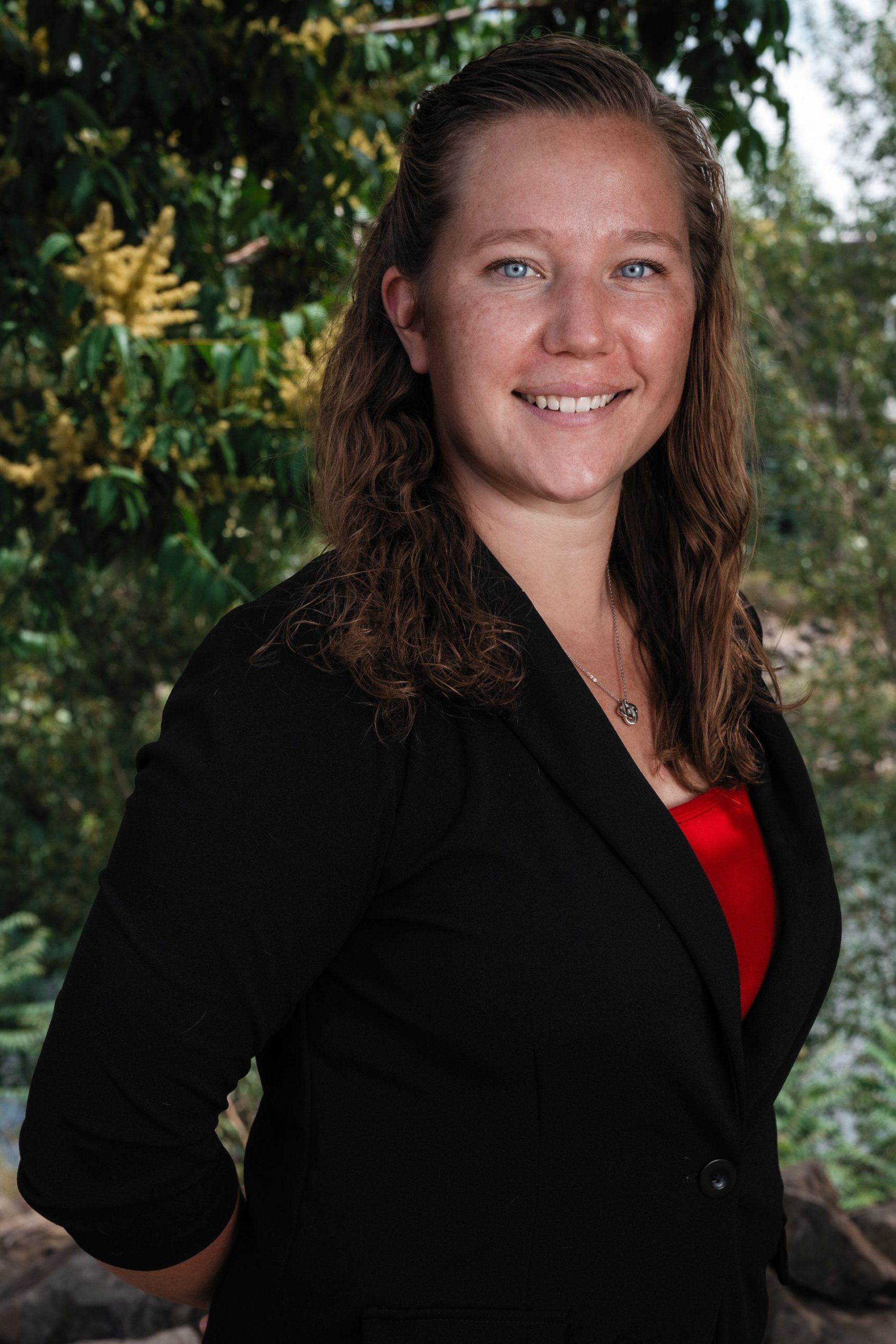 Darcy Robbins, MD
Darcy is from a small town in Montana. For undergraduate studies, she went to Lamoni, Iowa and attended Graceland University where she played JV soccer. She couldn't stay out of the northwest for long and returned to Montana to be apart of Montana's UWSOM class.  
Darcy's passion for medicine stems from the joy she gets from helping others find joy. Her favorite past positions were in resident life and wellness. As a resident hall director in university, she focused on helping others feel comfortable in their environment and in their own skin. This has carried over into her medical career. "I like making sure my patients are active participants in their care. I may have goals for them, but they have goals of their own. We need to work together to make a plan to help them succeed towards their best life!" Darcy's interests include preventative health, broad spectrum medicine for all ages, LGBTQ+ health, and women's health.  
Darcy, her spouse Ke'Vionne, and their dog Rochi enjoy walks at the park, hiking, camping, and skiing/snowboarding. She also enjoys lazy evenings watching TV or playing board games at home as well as creating wooden furniture.  
Darcy and her family are excited to explore the area and get to know the amazing people of Spokane!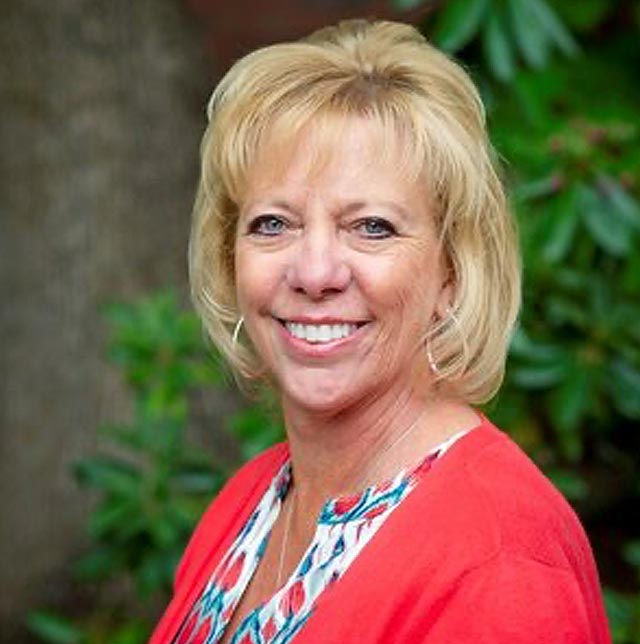 Program Coordinator
Family Medicine Residency
Rural Training Track Residency
Sports Medicine Fellowship
OB Fellowship
624 E. Front Avenue
Spokane, WA  99202
Phone: 509-626-9951
Fax: 509-626-9920
Your residency starts here.
What are you waiting for?