Internal Medicine – About Us
An Academic Community-based Program
The smaller size of the IMRS program allows us to tailor your education and make sure that we address your needs. The Spokane setting allows for a depth and breadth of experience that rivals university hospitals. The IMRS:
Lives the mission of providing care for the poor and vulnerable
Encourages rigorous scholarship with ownership and responsibility for clinical decision-making
Uses case-based teaching as much as possible
Encourages residents to provide much of the teaching content for conferences and journal clubs to facilitate adult learning
Mentors each resident as an individual
Provides easy access to faculty – day or night
Provides ample opportunities for procedures (no competition from fellows) and dedicated ultrasound training
Learn with faculty whose emphasis is direct patient care and lifelong learning
Promotes the use of humanities and humor in teaching
Strives to provide a balanced work-life dynamic
Has an affiliation with University of Washington School of Medicine
Our patients are ethnically and socioeconomically diverse. In addition to a breadth of medical conditions, we care for patients with financial challenges, housing difficulties, legal and social problems. Our patients appreciate the extra time we give them. Many patients have been with our practice for twenty years and proudly share how they have "trained many doctors."
The Inland Northwest is home to many Native American tribes (Spokane means "Children of the Sun") and we are proud to provide care for them. In addition, Spokane welcomes many immigrants. Ukrainian, Russian, Marshallese, Arabic, Hindi and Spanish are just a few of the more common languages we hear in our work.
"Internal Medicine Residency Spokane has allowed me the flexibility to turn my passion into a career."
IMRS is fortunate to work in an area where medicine is an economic driver. Patients from four states and Canada use Spokane for their tertiary care needs. Over 2M people spread across 95,000 square miles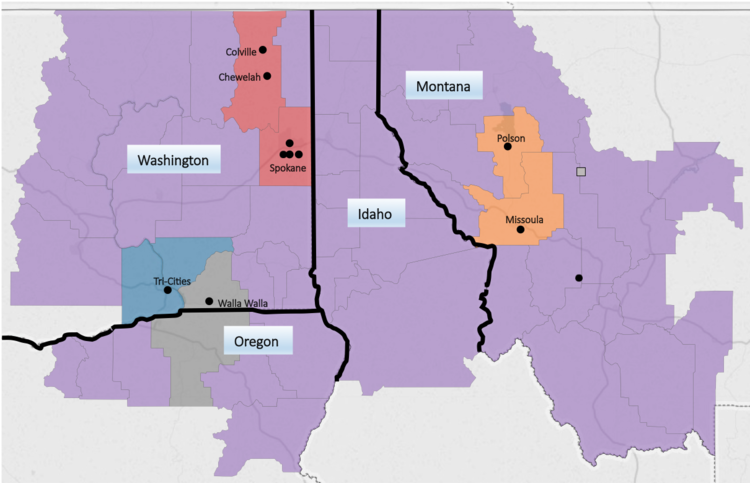 Providence Sacred Heart Medical Center and Children's Hospital is one of the largest hospitals in the Northwest. It functions as a safety-net hospital and provides the most up-to-date, technical care. PSHMC is "home" to many LVAD patients and provides heart-lung transplants to patients in our region. Pancreas and renal transplantation is common. Basically, patients have all of their most critical needs met (with the exception of extensive burns and liver transplantation) in our region.
Residents receive a strong foundation in both inpatient and outpatient medicine. We have busy services but have realized that too many patients means not enough time to pursue clinical questions and satisfy clinical curiosity. You will become very familiar with common topics such as COPD exacerbation, NSTEMI, TIA/Stroke, Pulmonary embolism to name a few but we also look for and find the "zebras" that make internal medicine fun and challenging.
Sample of cases encountered by IM residents on housestaff during one month:
Lemierre's syndrome
SLE/Catastrophic anti-phospholipid syndrome initially presenting as autoimmune hemolytic anemia, diffuse alveolar hemorrhage and cardiac tamponade
Cerebellar ataxia as an initial presentation for Non-Hodgkin's lymphoma
Aortic valve endocarditis presenting as third degree heart block
MPGN secondary to diffuse large B-cell lymphoma
Secondary syphilis with septic pulmonary nodules
VZV pancreatitis
Spokane has a large catchment covering a population of over 2 million people. This allows us to see and manage disease processes such as HLH, tertiary syphilis and odd presentations of vasculitis while still having a personal feel of a community residency program
Spokane is surrounded by many rural communities who are very welcoming to residents who wish a rural training experience.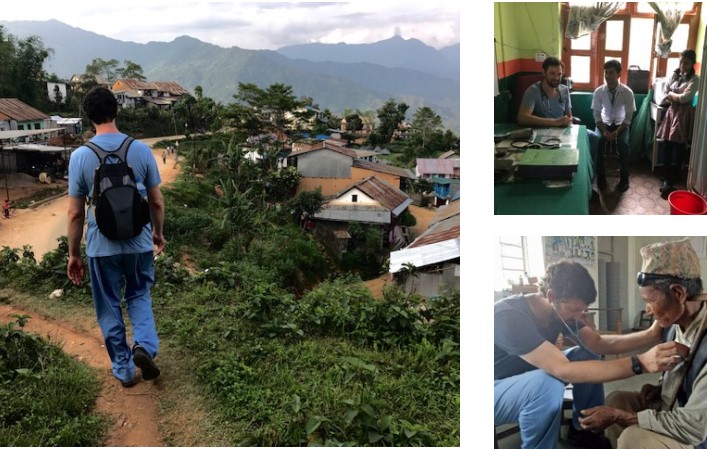 International Opportunities
IMRS residents have rotated in Ethiopia and Nepal. We are excited to add Zambia as a new rotation site this year.
Camp STIX is an independent, community-based, summer camp for children and teens with diabetes throughout the Northwest. Every summer two residents join a faculty attending as volunteers on the medical team for Camp STIX.
Diabetes management and medical care for campers is provided by an outstanding, interdisciplinary group of health care providers and students including family medicine residents, pharmacy and nursing. Residents are involved in every detail – blood sugars are checked many times a day, enabling residents to make real-time treatment decisions and get invaluable hands-on experience with insulin management including the use of insulin pumps and continuous glucose monitors, as well as the acute treatment of hypoglycemia and DKA.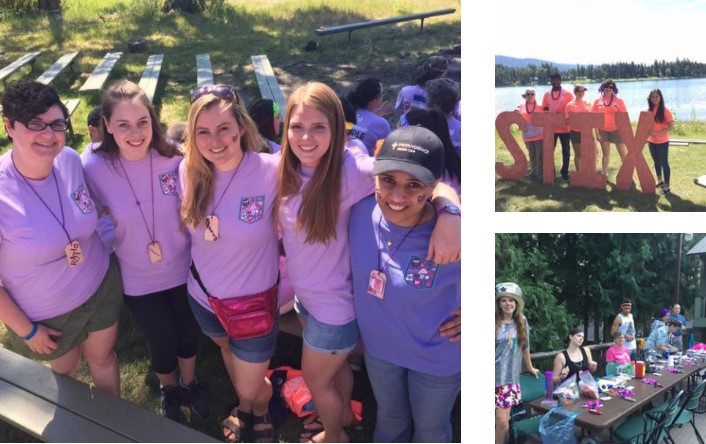 Spokane Teaching Health Clinic is a spacious and innovative new facility located downtown only 8 minutes from Providence Sacred Heart Hospital.  At the clinic, internal medicine, family medicine and psychiatry residents LEARN, TEACH, and PROVIDE CARE to a diverse and medically complex panel of patients in a collaborative setting.  Faculty and learners in social work, pharmacy, nurse practitioner training also provide patient care.  Much of our patient population is underserved and we are fortunate to have many support services available on site.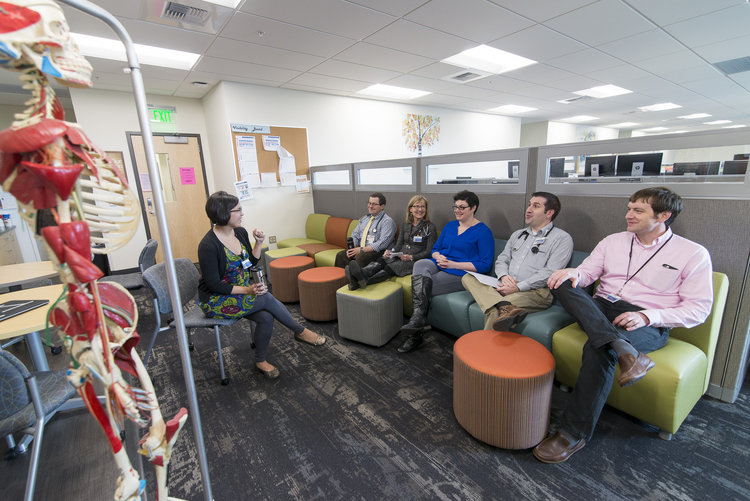 Implement preventive medicine guidelines
Develop quality improvement projects based on patient panel data
Obtain specific training in motivational interviewing techniques
Educate patients with teach back modeling
Acquire proficiency in EMR (Epic) and time management
Participate in daily academic conferences from Sacred Heart Hospital (via live video feed)
Pre-clinic morning curriculum: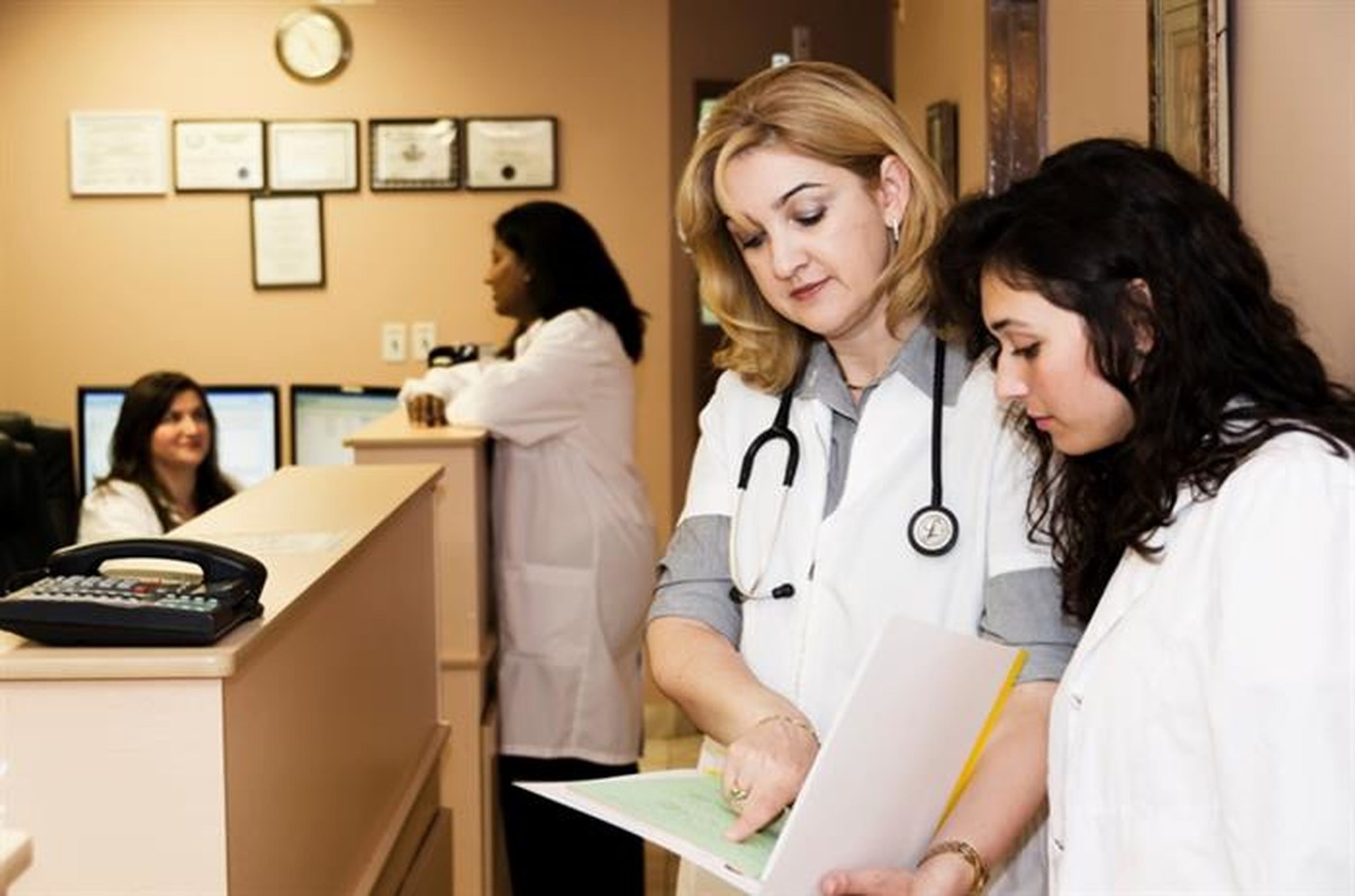 At least one faculty preceptor for every four residents
Teach medical students and other learners in our multidisciplinary clinic
Subspecialty clinic rotations: dermatology, endocrinology, orthopedics, psychiatry, sports medicine
Direct Observation of resident-patient interaction with feedback on communication, time management and physical exam skills
Take ownership as the primary care physician for a panel of patients
Clinical Support Staff (Medical Assistants, RNs) provide staff continuity. Every resident is assigned to a CSS with whom you work longitudinally
Collaborate care model for psychiatry/internal medicine 
Medical-Legal partnership to assist patients and providers
R1: one ½ day per week + concentrated ambulatory clinic rotation
R2 and R3: one full day/week + concentrated ambulatory clinic rotations
Many ambulatory rotations are in 2 week blocks alternating with hospital rotations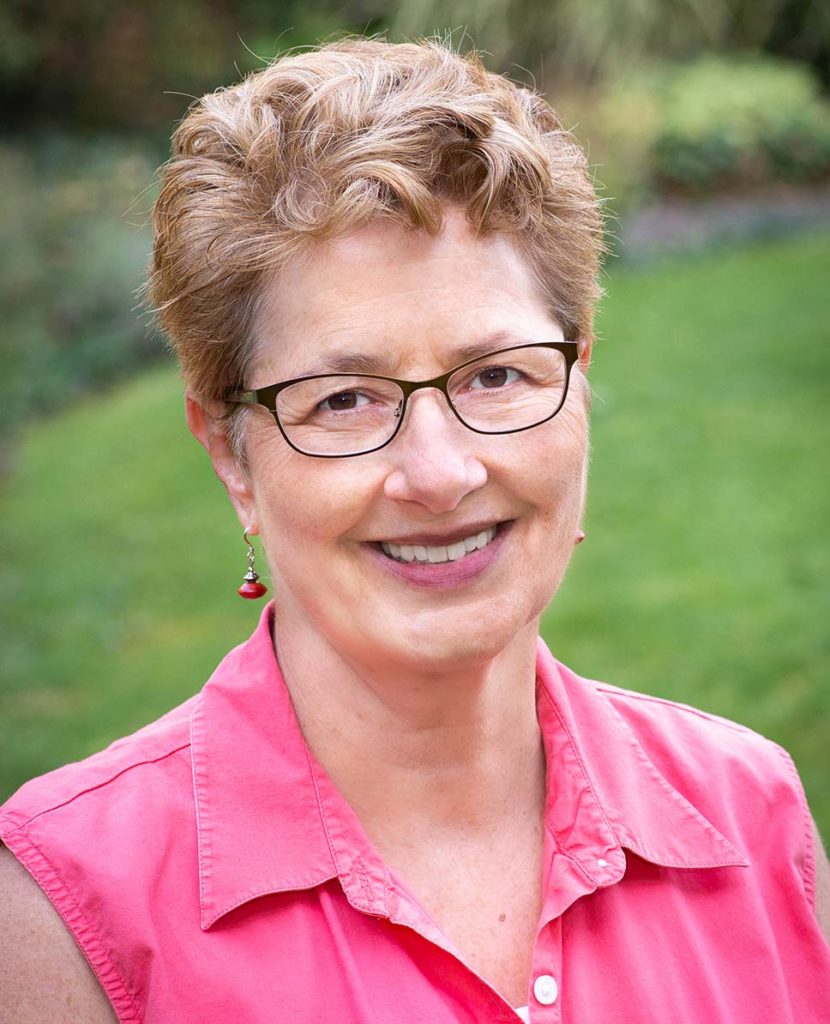 Program Coordinator
Internal Medicine Residency
101 W. 8th Ave
Spokane WA, 99204
Ph: 509.474.3237
F: 509.474.5316
Your residency starts here. What are you waiting for?