Family Medicine
Rural Training Track
Family Medicine Residency
Rural Training Track Residents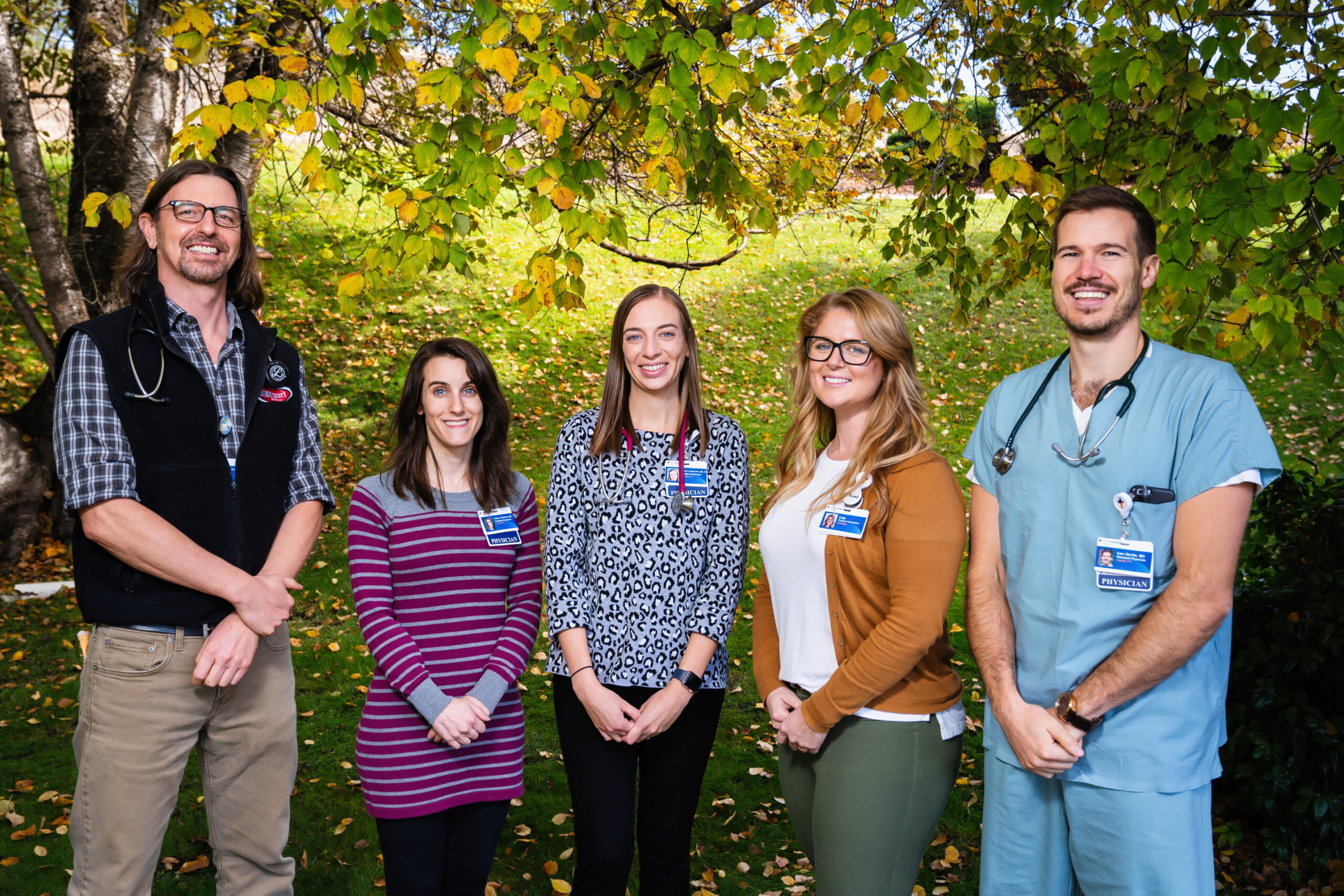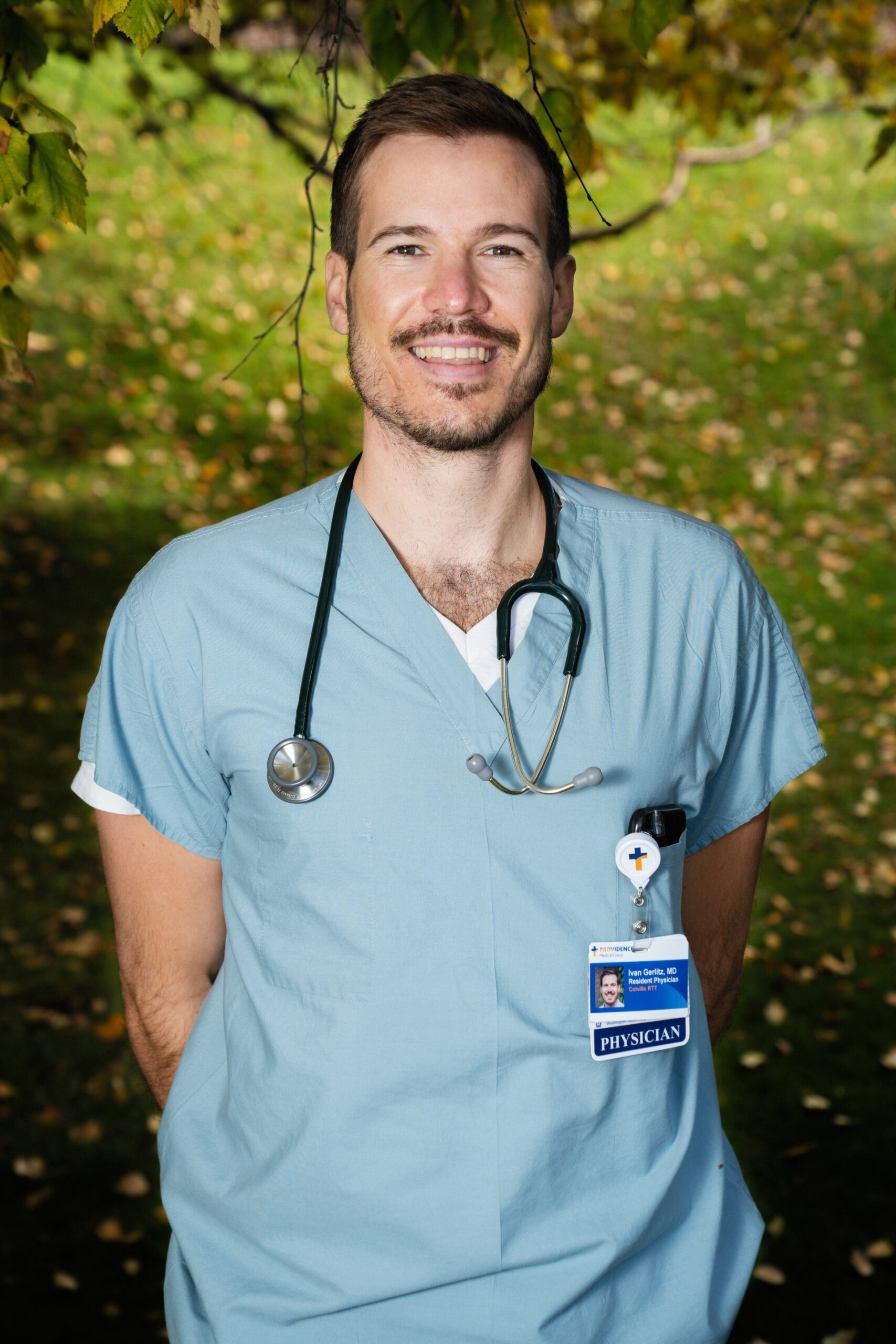 Ivan Gerlitz, MD
Ivan completed his undergraduate studies at the University of Victoria in Castlegar, BC. He then went on to study medicine at Saint James School of Medicine Anguilla.
Ivan has had his interest captured in medicine by its humanity. Part of Ivan's past experiences was working for five years n Wild Land Firefighting, which taught him his strong ability to work well in a team. He is passionate about health promotion and population health. He has been fortunate to have many travel experiences which have helped develop open mindedness and cultural competence.
Ivan loves to back country ski, surf and climb. He plays acoustic guitar and lead vocals in a band called "Yardsale".
Ivan has recently obtained dual citizenship.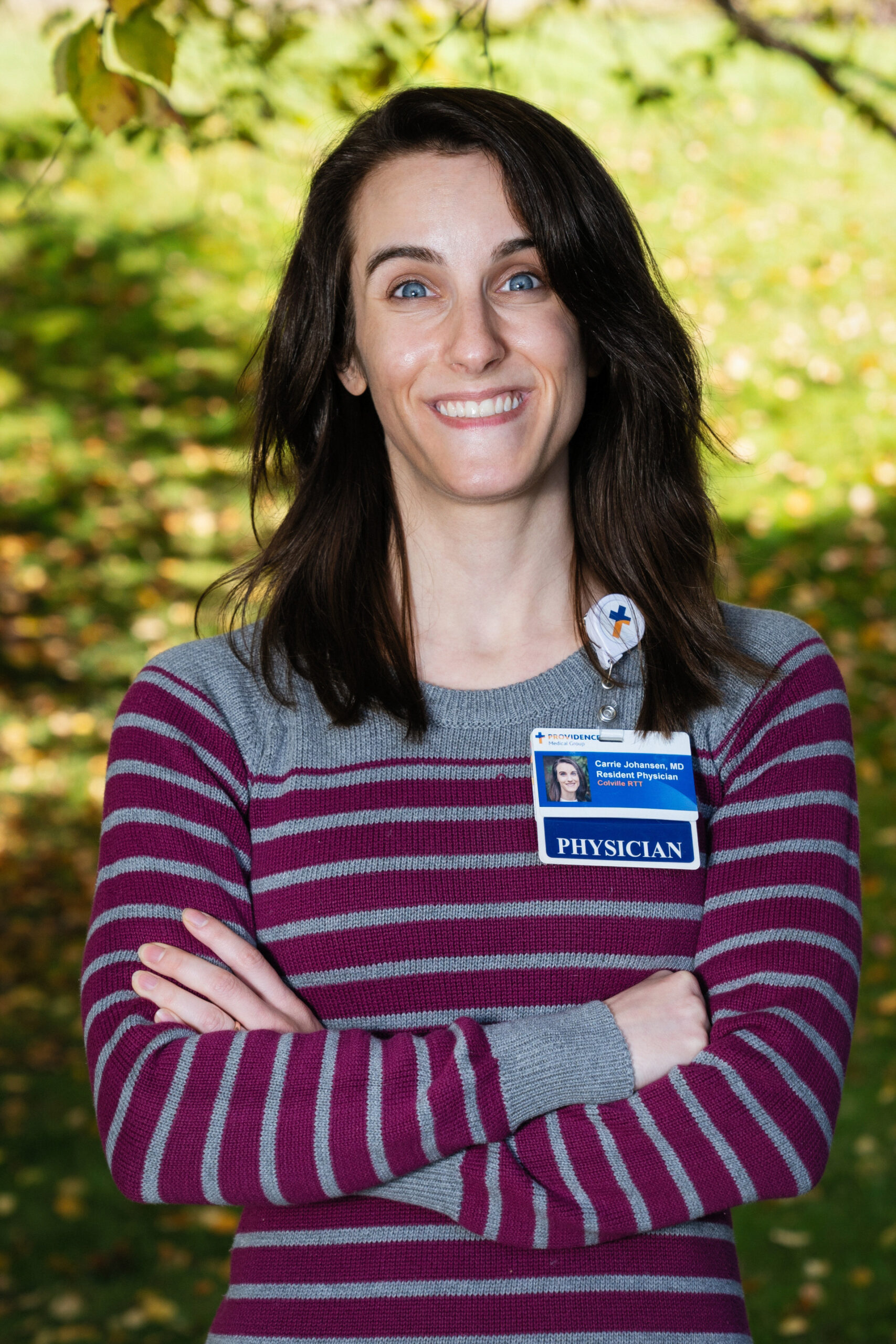 Carrie Johansen, MD
Carrie completed her undergraduate studies at Whitworth University and went on to the University of Washington – Spokane campus for her medical degree. She completed additional pathway training in Underserved and American Indian/Alaskan Native health. 
Carrie is passionate about building lasting relationships with patients, and believes in developing a strong sense of community to support public health. She is planning on pursuing a fellowship in high-risk obstetrics after graduation. 
Carrie grew up in a small dairy town in western WA. In the future she plans to provide full-spectrum care for rural underserved communities, with a specific focus on AI/AN health, obstetrics, and addiction medicine. 
 Carrie enjoys gardening, baking, cooking, fishing, camping, hiking with her dogs, and attending concerts.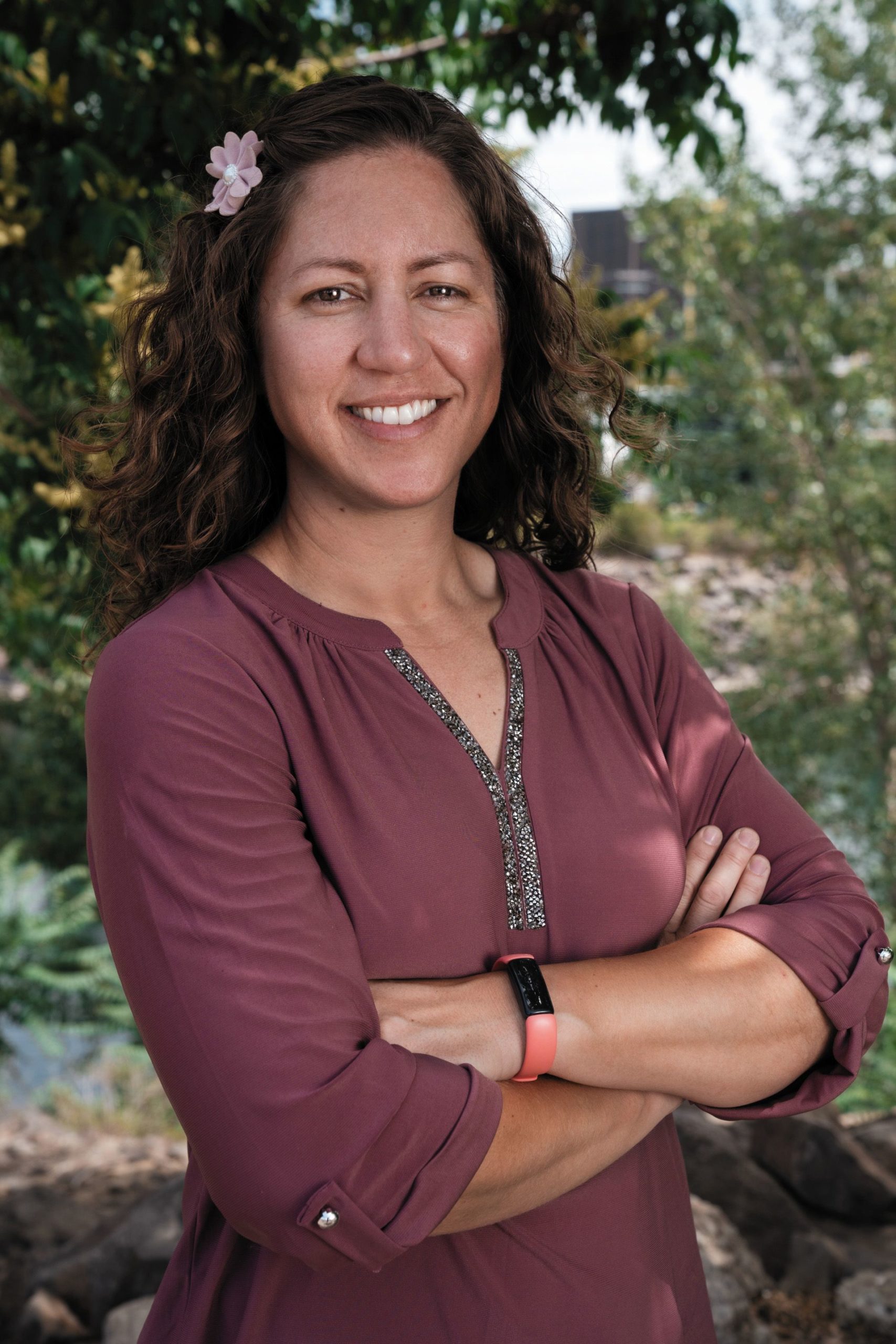 Melanie Barnes, MD
Melanie's home town is Newport Beach, CA.  She completed her undergraduate studies in the U.S. Air Force Academy in Colorado Springs, CO, then spent 11 years as an active duty Air Force pilot, taking her all over the world. 
During medical school she was active with Health Equity circle and focused on improving access to health care for underserved populations.  She has a passion for rural health care, and a growing interest in women's health care.  She wants to be a guide that helps each individual patient reach their personal health and lifestyle goals.
Outside of medicine, she enjoys hiking, camping, biking, snowboarding and many other varieties of outdoor activities.  She also has a small farm with chickens and ducks.
Melanie will spend her first year training in Spokane and then transition for her remaining 2 years to Colville, WA – Rural Training Track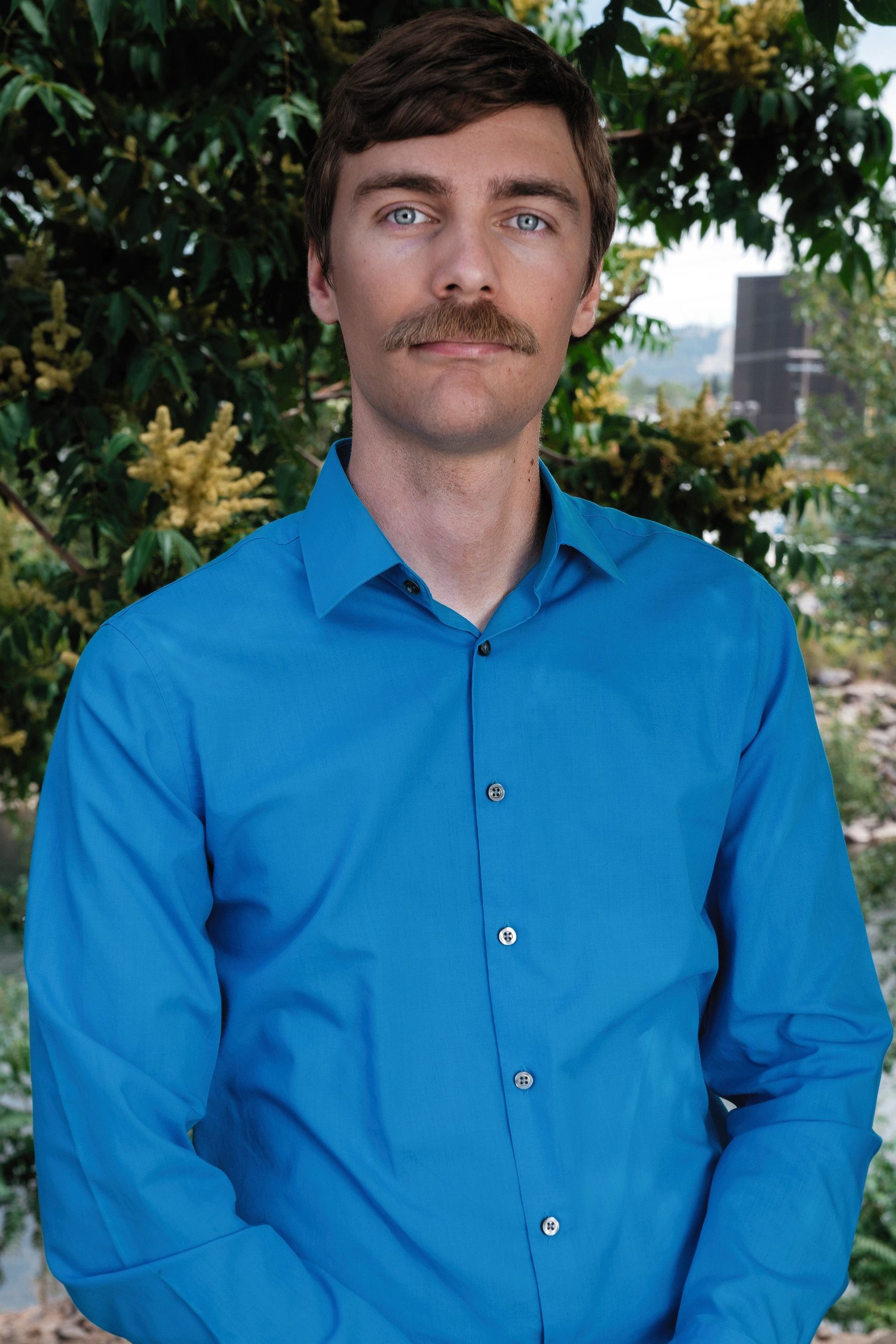 Ryan Lucas, MD
Ryan grew up in Stevenson, WA and attended Clark College and Washington State University in Vancouver, WA. 
He has worked to reduce food insecurities in rural communities in the Columbia River Gorge, has been a Spanish medical interpreter, a clinical specialist and a tutor for Spanish and English.  Ryan is interested in working with patients and communities to overcome challenges and reach shared goals in health. 
Outside of medicine he enjoys swing dancing, Tae Kwon Do – where he is a 4th degree blackbelt instructor and reading fantasy novels.
Ryan will spend his first-year training in Spokane and then transition for his remaining 2 years to Colville, WA – Rural Training Track
Your residency starts here.

What are you waiting for?